Mega Mine Trip
27/07/08
The boys and I set off early one Saturday morning to spend as much time underground, in as many mines, as we could. The plan was to sleep underground on the Saturday night, before setting off for more mines on the Sunday.
Our first stop was Box Freestone Quarry, where we met up with fellow mine explorer Root.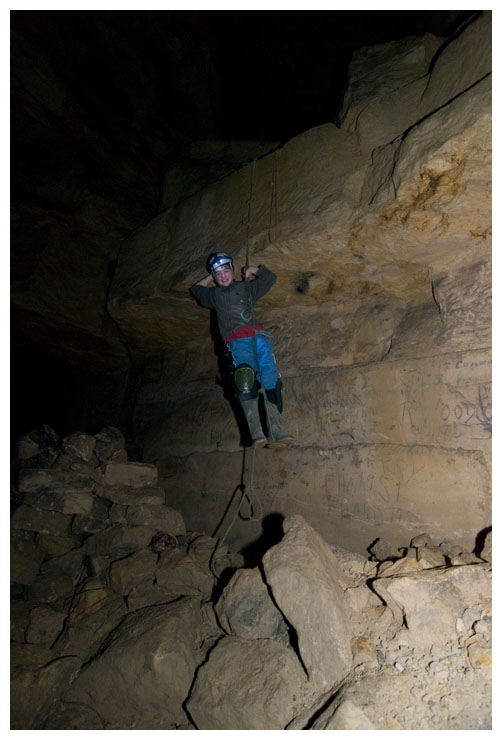 Max, hanging around as usual!
The boys and I in Cathedral. From here we headed south into an area we hadn't been to before.
Neatly cut rock that didn't make it out of the mine.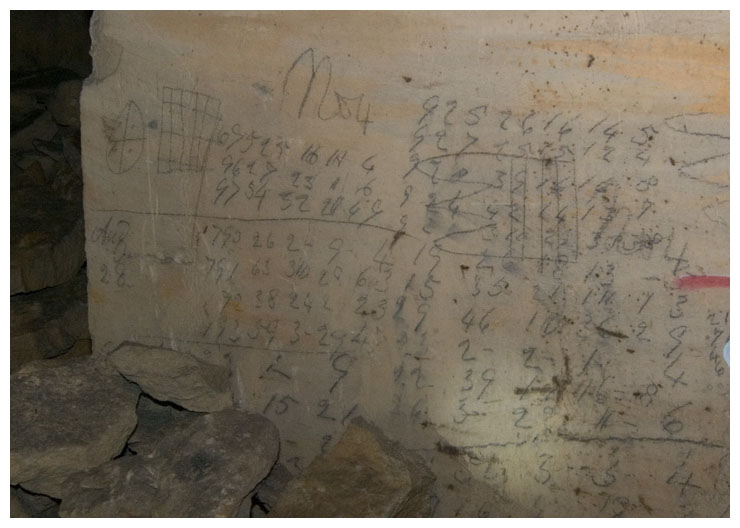 Miner's writing.
The ceiling wasn't very high in places.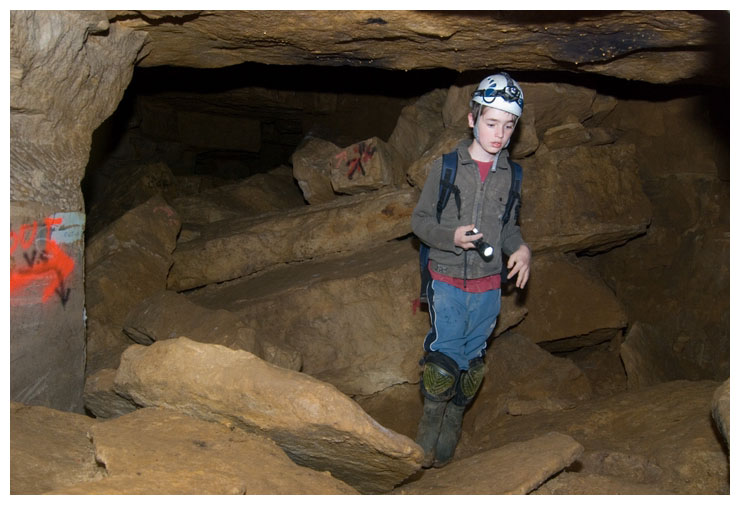 Max posing.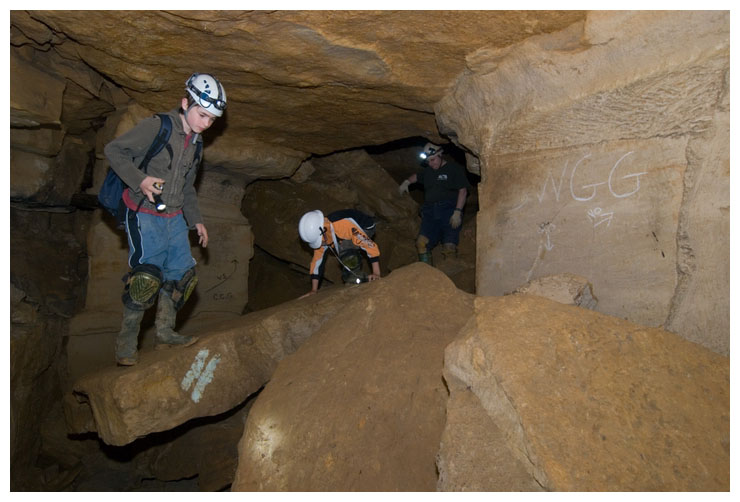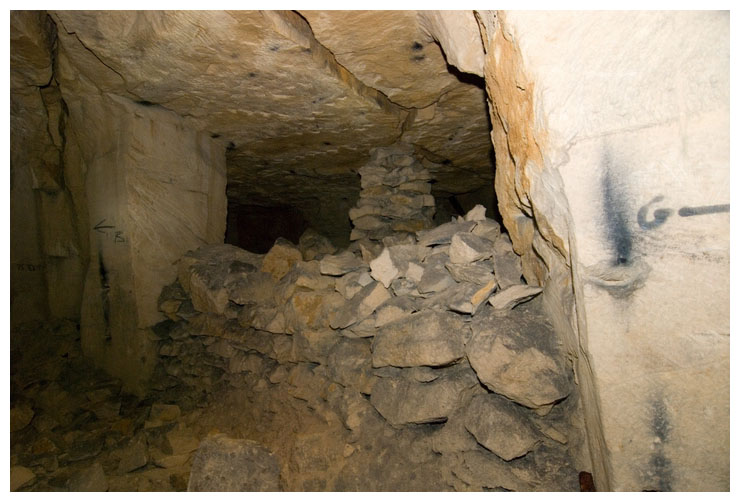 A nice stone roof support.
The only crane in the southern part of Box.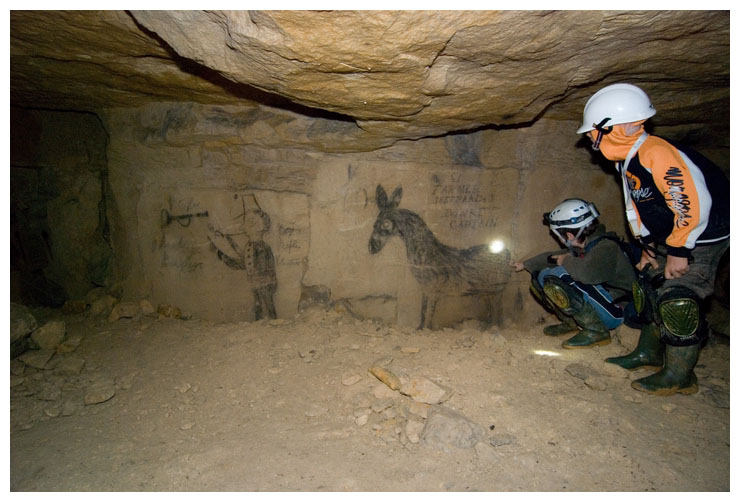 Donkey!
There were plenty of small holes to clamber through.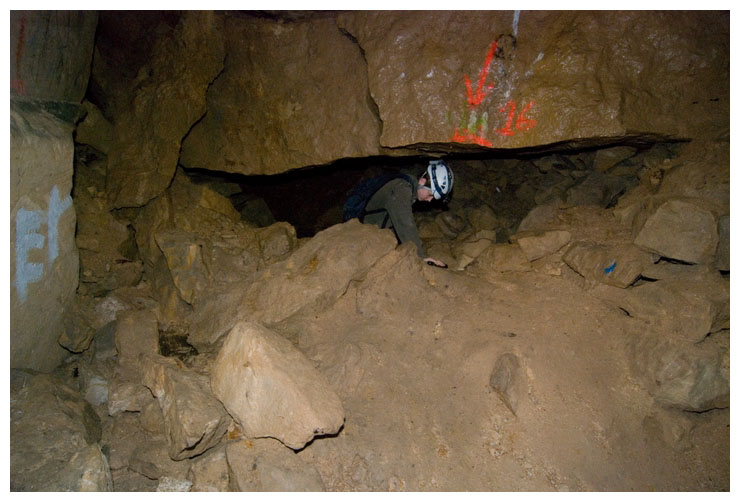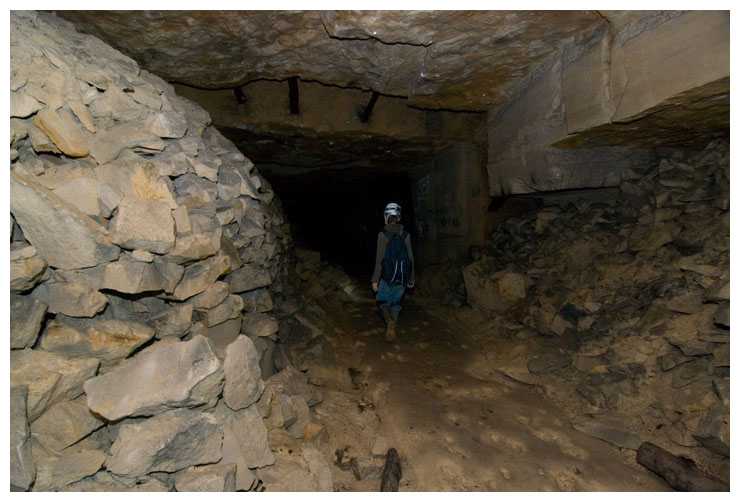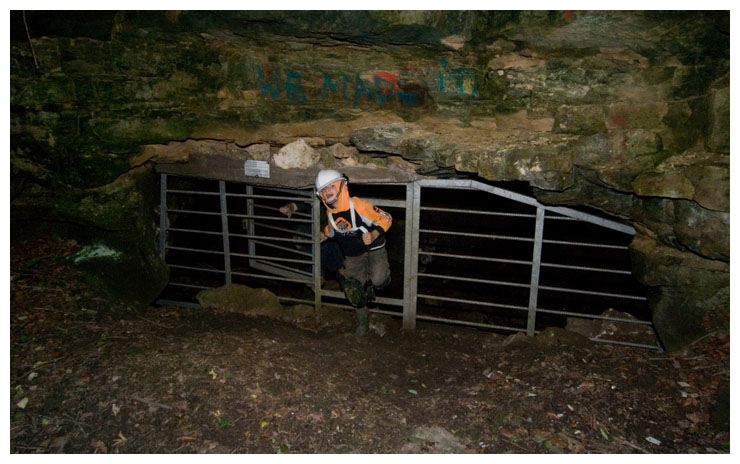 Ben emerging into daylight through Jack's Entrance.
Having a quick drink at the Quarryman's Arms.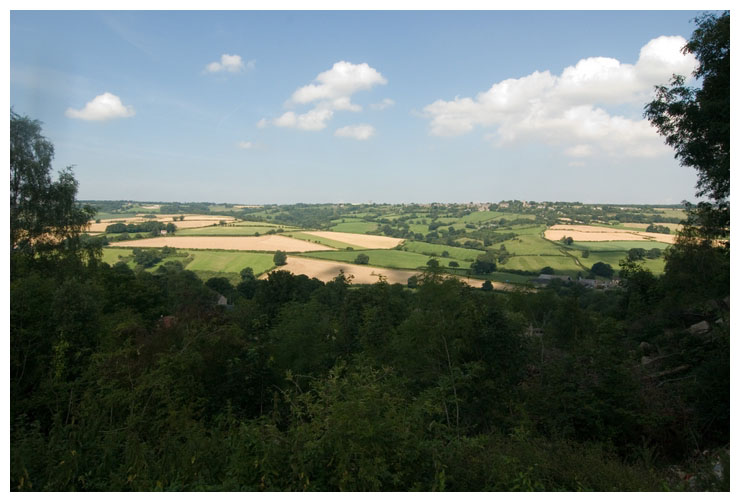 Time for the second mine.