Monkton Farleigh Ammunition Depot and Mines
10th November 2007
The Monkton Farleigh Ammunition Depot, (situated just East of Bath), was built during WWII to transfer ammunition between mainline trains and a large disused mine located nearly two miles away. Early on a Saturday morning, (6am!!), Andrew, Max and Ben set off to see what was left of it.
The entrance hut is the building in the background, and the pile in the foreground is the remains of the platforms that were used to load the munitions onto the trains.
The remains of the narrow gauge railway that would have supported the carts carrying munitions.
Looking into the entrance.
The tracks sloping downwards into the dark.
Armed with plenty of torches we headed inside.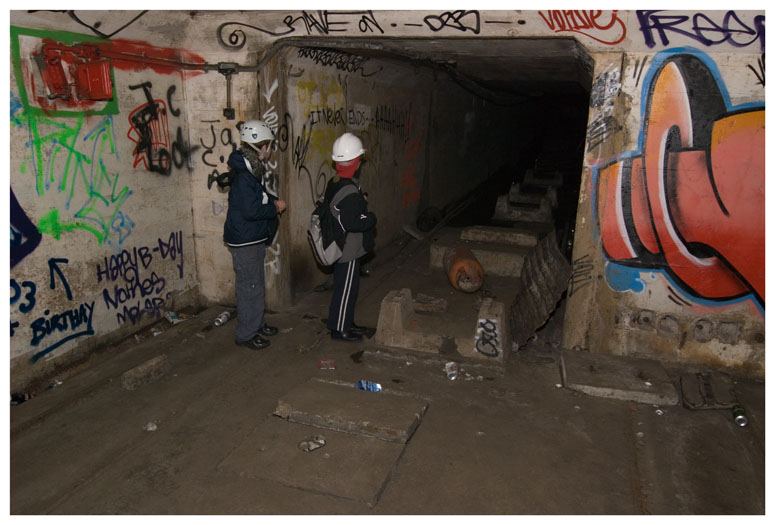 At the back of a large room was the Farleigh Down Tunnel. One and a half miles long, and sloping gently uphill, this would have been where the munitions found their way from the main store to the railway.
Remains of the conveyor belt system. It would have been just like a modern supermarket checkout conveyor, only 1.5 miles long.
This section of the tunnel was constructed with the 'cut-and-cover' method - a hole was dug in the ground, the square concrete section built, then buried.
A somewhat misleading sign, (it was pointing the wrong way!)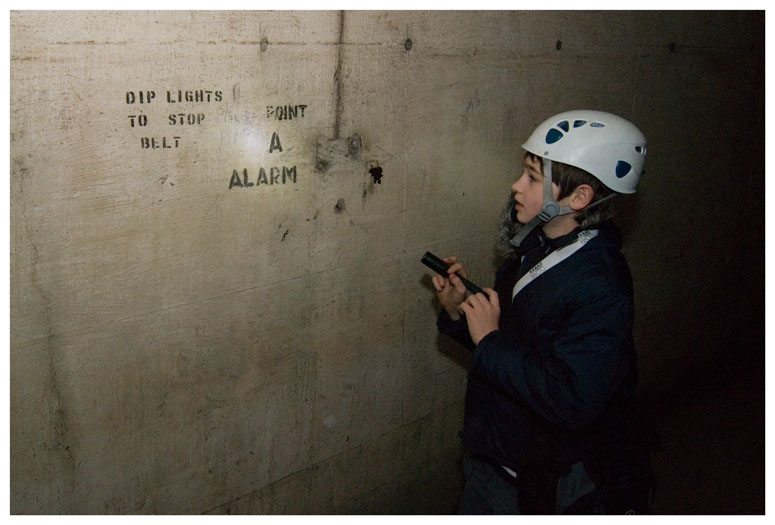 There would have been people situated along the length of the tunnel whose job it was to ensure that nothing fell off the conveyor. If anything did fall they would switch the lights on and off to signal that they wanted the belt to stop.
This is the point where the 'cut-and-cover' section ended and the traditionally tunnelled section began.
Onward into the darkness. Ahead we could just make out what looked like a person...
Fortunately it turned out to be the lovely Lucy!