Snow in MK!
February 2009
Starting on Monday 2nd February, we had the best snow fall we've seen in years, and it continued to snow for a week.
In the early hours of Thursday 5th February we got a really great covering of snow which made cycling impossible, so I had to walk to the station:
It's a snow-mobile!
The pond in Grange Farm.
Crownhill.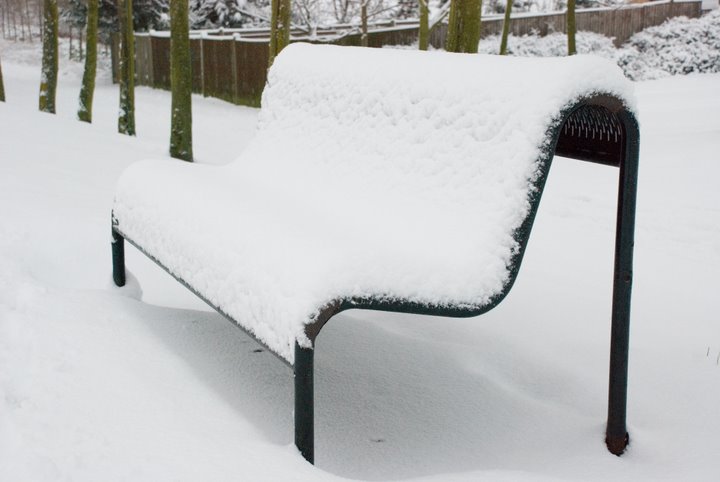 Great Holm.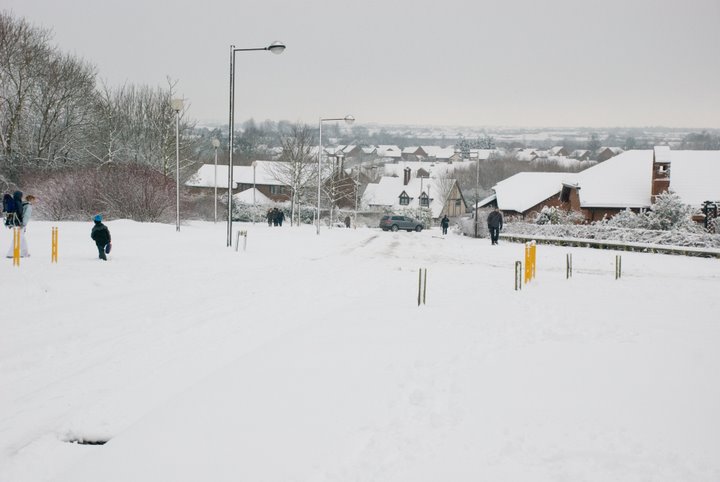 I enjoyed watching cars slide down this hill!
MK Station
My train to work, which broke down within yards of Euston. Sadly I didn't get to walk along the tracks, as after an hour the driver got it going again.