Sound Recording in Wolverton
26/10/08
Whilst Lee and Pat were staying with us, Lee wanted to get some audio recording of trains, so we went to an area just north of Wolverton where we could get close to the tracks.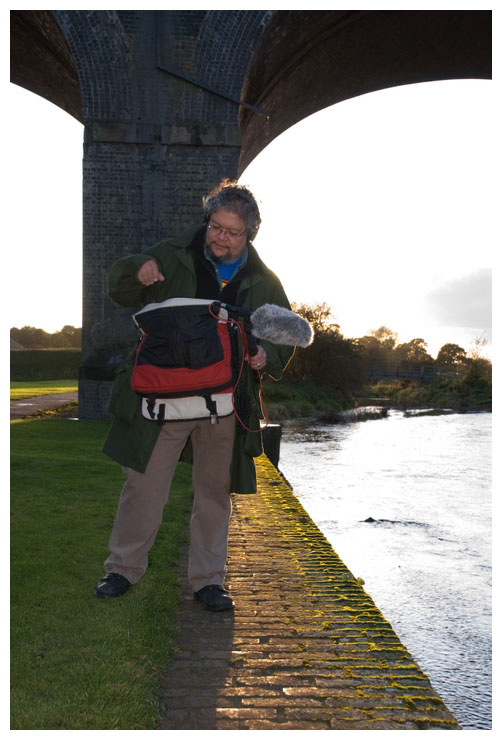 Lee with his furry thing out.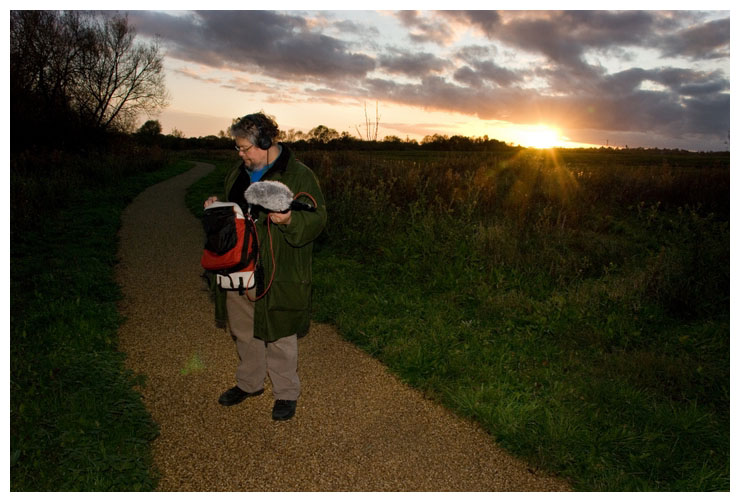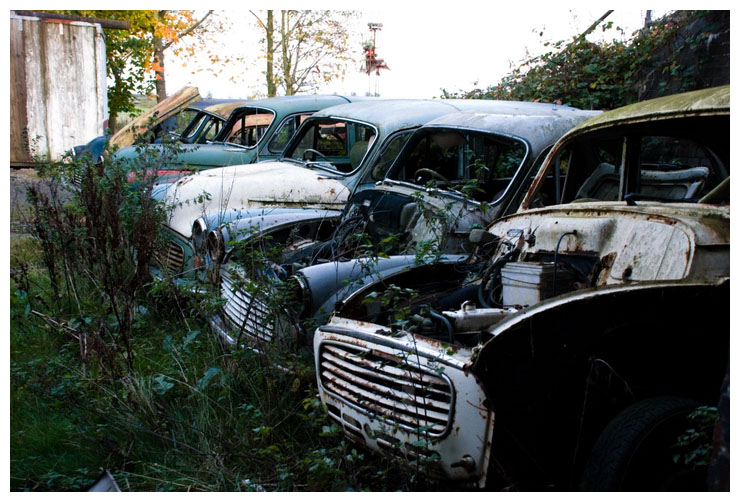 We came across this pile of decaying Morris Minors. In all there were over ten of them.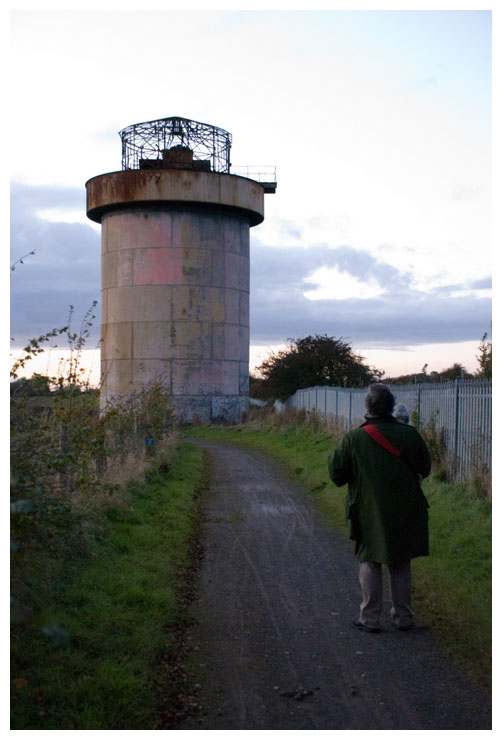 A strange, huge, abandoned water tower.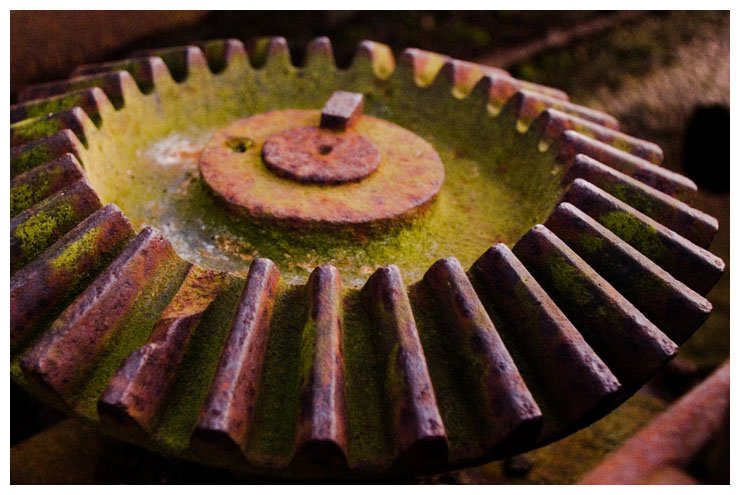 What are you looking at?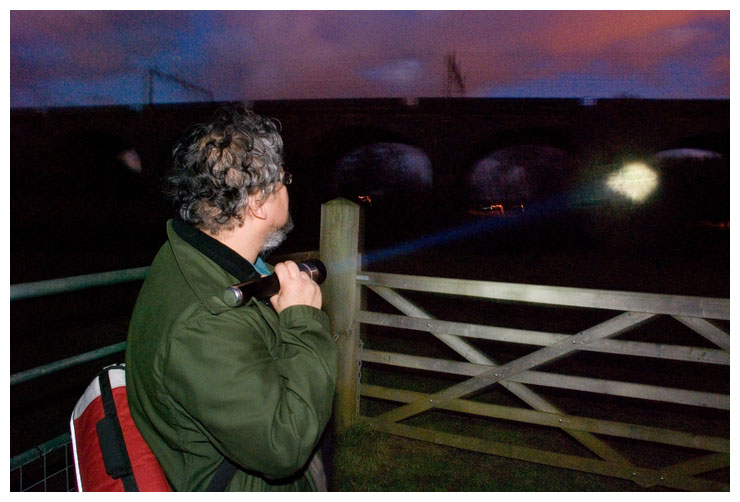 It was dark on our return journey, so it was a good excuse for Lee to try out some of his powerful torches.
It was a really nice area, and perfect for cycling, so no doubt we'll return there soon.