Old Warden Tunnel
3rd Exploration - July 2008
I'd been promising to take Max to Old Warden Tunnel for ages, and when he got a new head torch for his birthday we had the perfect excuse.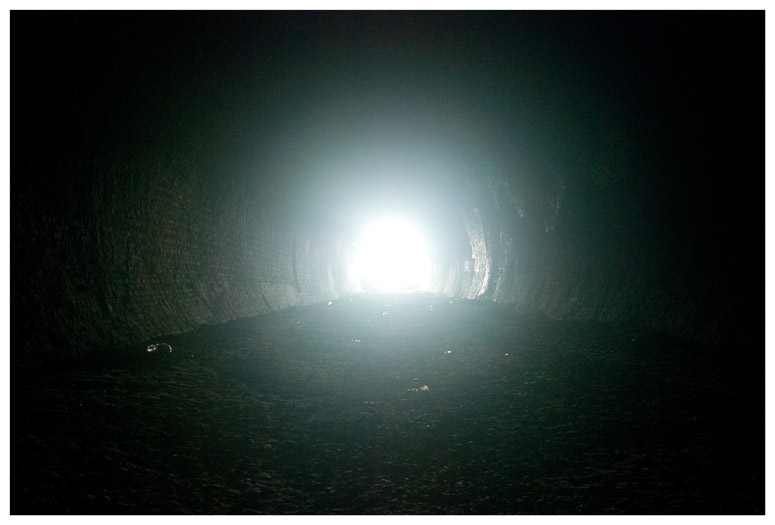 We really didn't need any extra illumination as the summer sun was shining straight down the tunnel at 7 o'clock at night.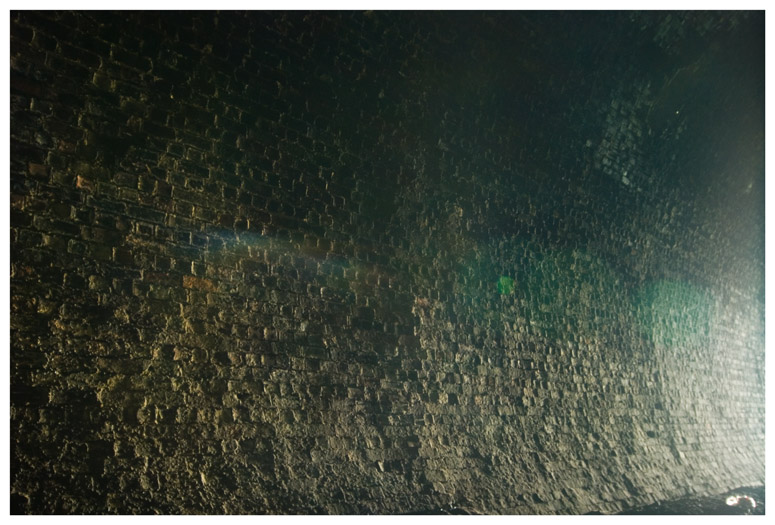 Our shadows stretch into the tunnel.
Once we're far enough in, it becomes dark enough for Max to try out his new head torch.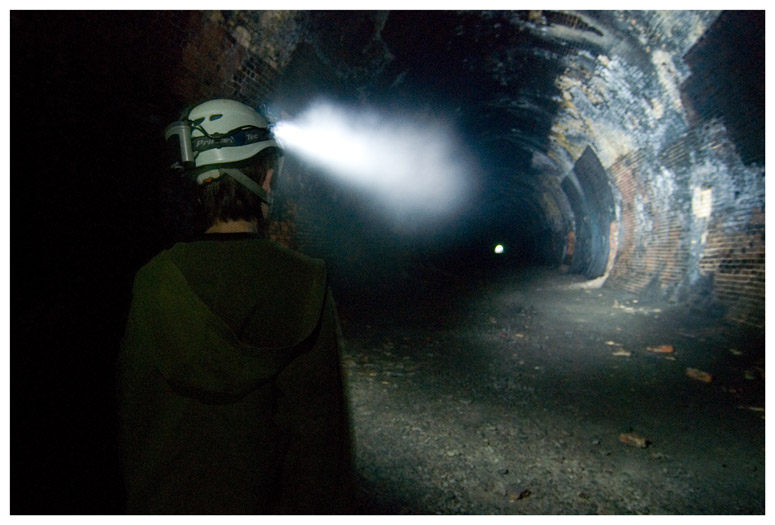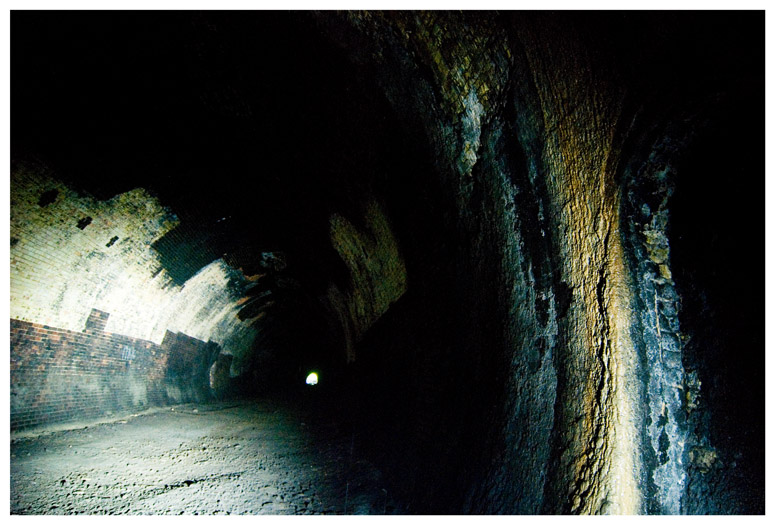 Ben examines the crust that has formed on the water.
Just outside the Western portal. Check out the height of the stinging nettles!
On the way back through we made this animation.
The three explorers.
It's now 9.30 at night and it's still so light.
The cutting where the train line would have been.
Overall Max rated Old Warden 1/10 - super lame! It's definitely better in the winter when it's darker.