Dunstable Kite Festival
20th July 2008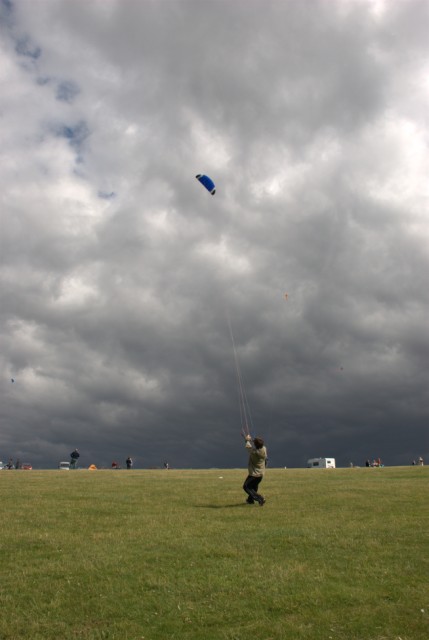 Max flies his Sting.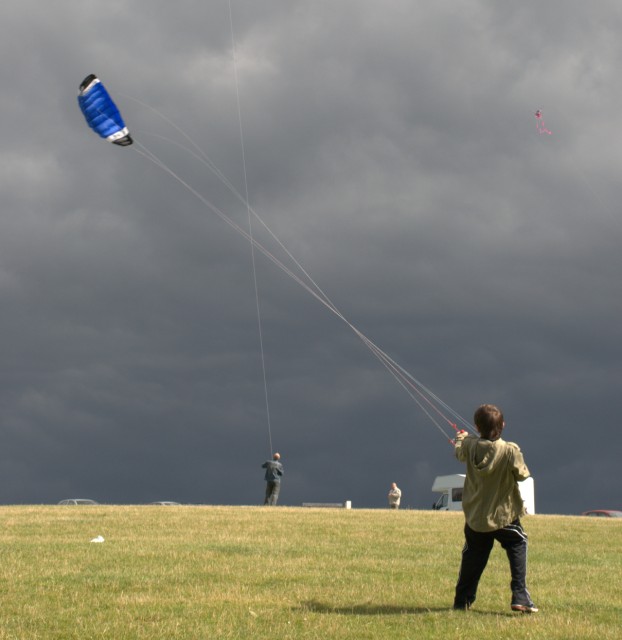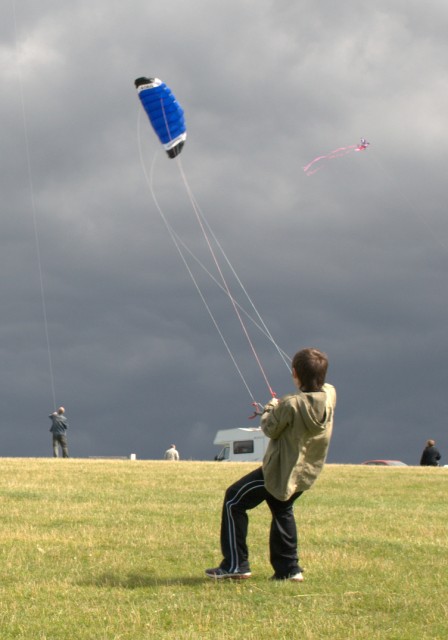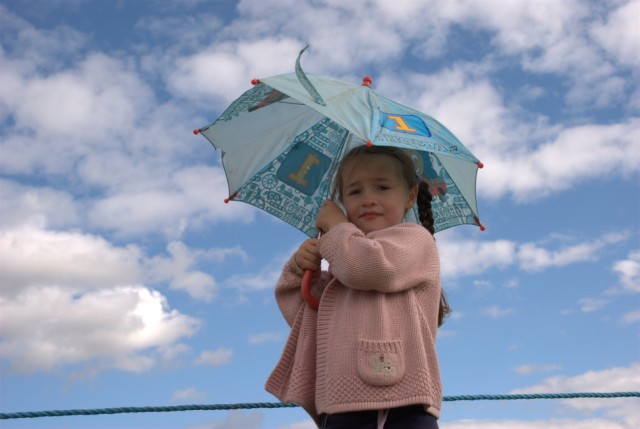 Nicole tries to hide from the wind.
The wind wins!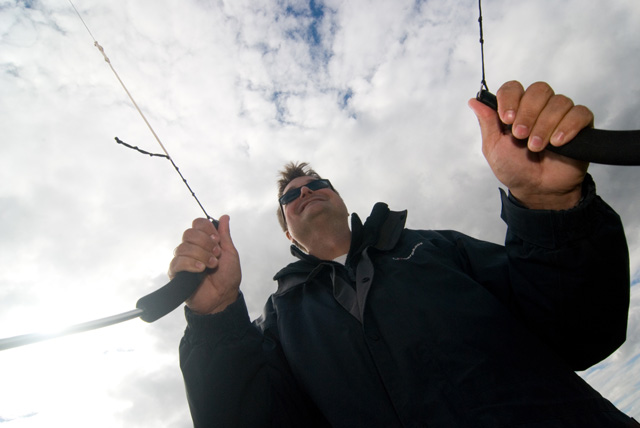 Graham gets a handle on his kite flying.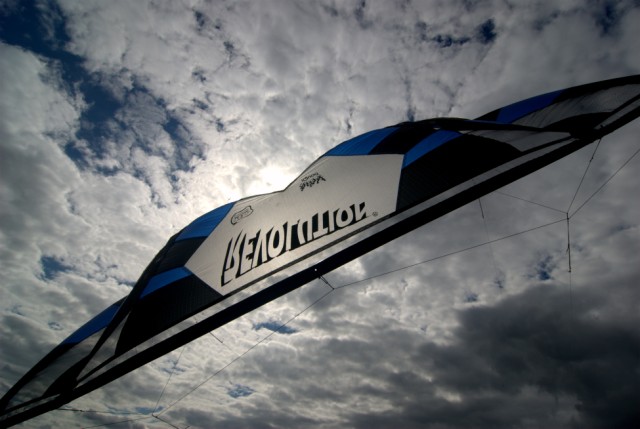 I show everyone how it's done.
Helping Ben fly a Rev.
Ben flying Max's Sting.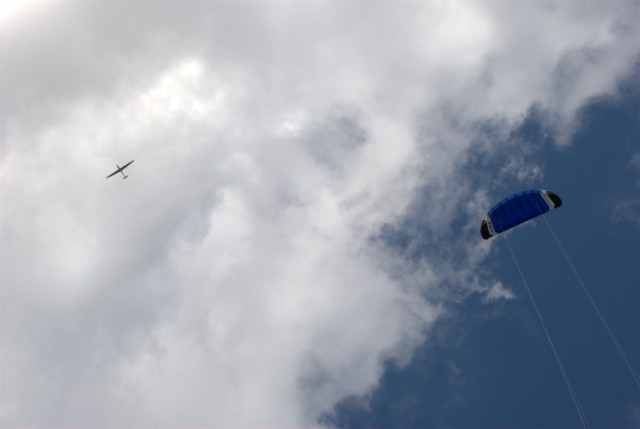 Trying to hit a glider.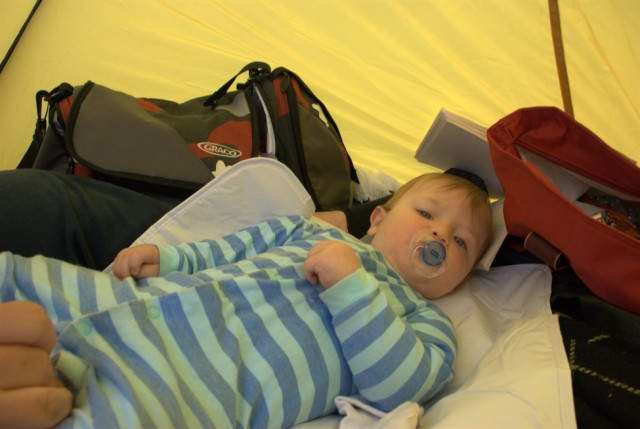 Toby in the shelter.
Nicole conducting a static electricity experiment.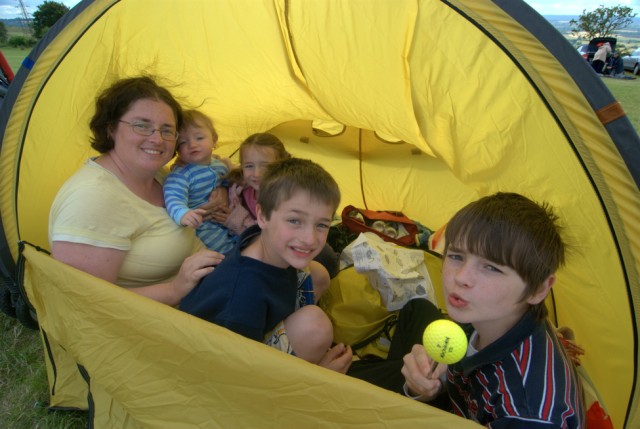 Happy campers.