The Varsity Line Exploration
4th & 5th May 2008
The 'Varsity Line' used to stretch all the way from Oxford to Cambridge, but was closed in 1967. Stretches of the line subsequently reopened, but not the stretch from Bletchley to Oxford.
Under the cover of darkness, Lee and I set off to see what was left of the line.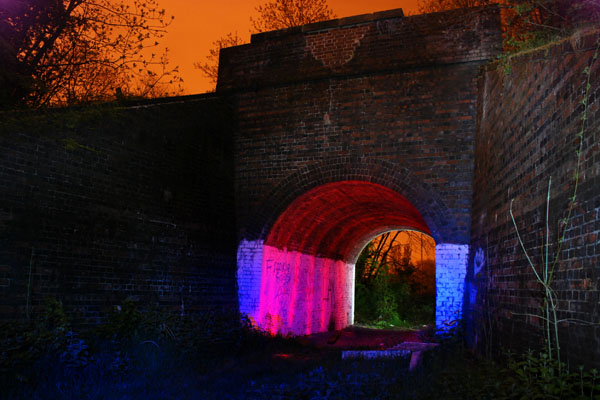 A bridge that used to carry the line.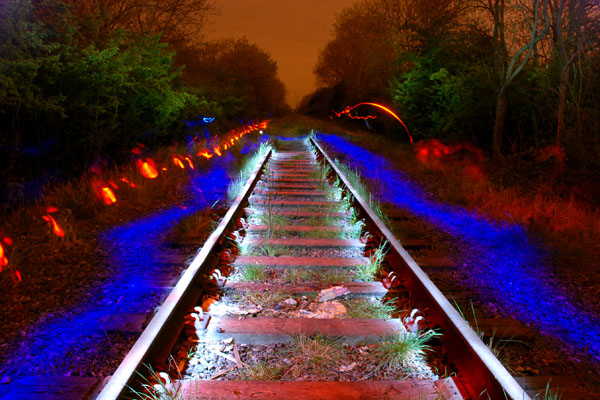 The track was still in place! This was quite a surprise as it closed such a long time ago, but I subsequently found out that the track was last used in the 1980s to return empty trains to the depot in Aylesbury.
The following day we returned with the children and explored further down the line.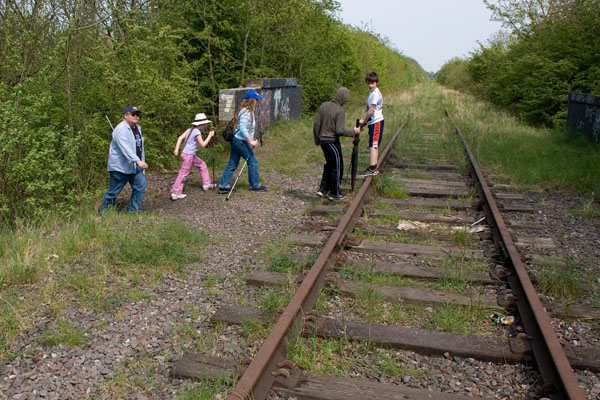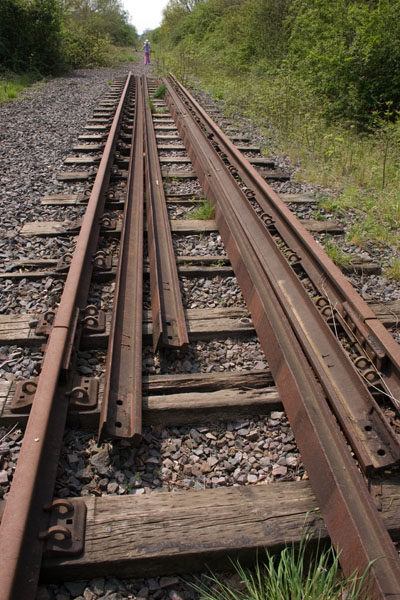 Every so often a short section of track had been lifted, but it was mostly still in place.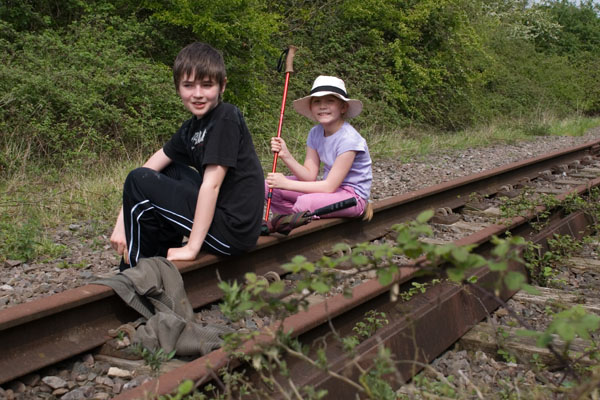 Max and Holly have a rest.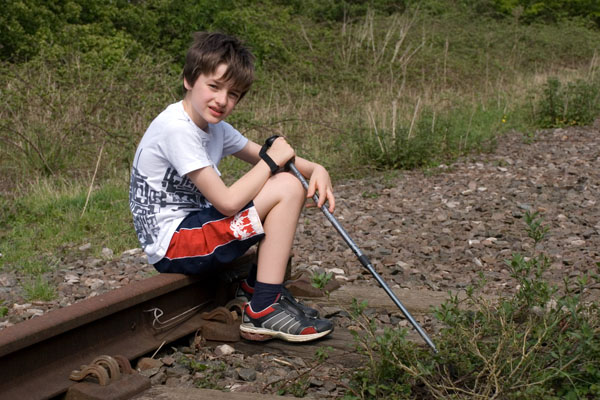 Ben takes it easy.
By the looks of it, at one stage there were at least two lines here.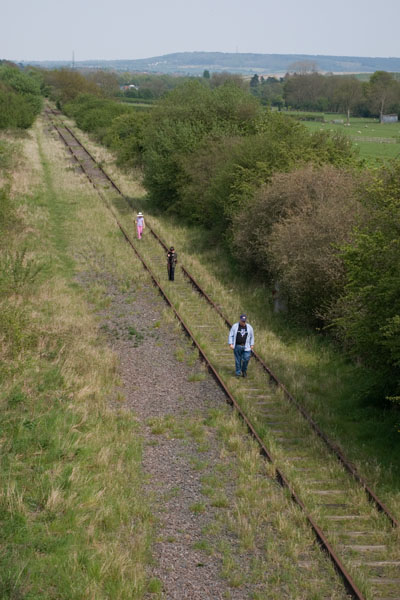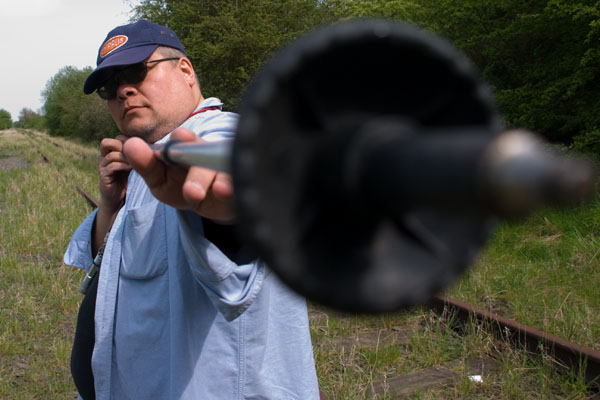 Exterminate!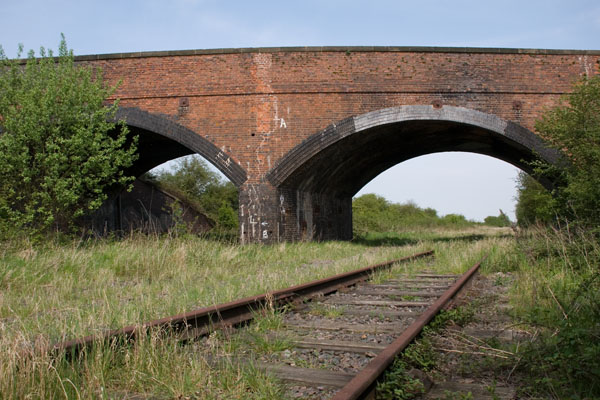 On our return journey we could see a glimmering light ahead...
When we got home we blew up a photograph and discovered that the light came from a train that had driven to the end of the still active line.
There are currently plans to reopen the line, and run trains from Milton Keynes to Oxford.
For more information on the Varsity Line look here.