Box Freestone Quarry
May 2008
Box Freestone Quarry is the largest stone mine in Britain. In the late 1830's, during construction of Brunel's Box Tunnel, engineers discovered large quantities of quality stone inside Box Hill, so several companies started digging tunnels to extract it. Eventually many of their tunnels joined up, forming the labyrinth that's left today. In the centre of the quarry is an area known as 'Cathedral', which is an impressive cavern over 100 feet high. It was formed from 1830 - 1850 when stone was extracted by pulling it up though a hole in the ceiling. The Northern 'Cliftworks' area was the last to be mined, and Box was abandoned in 1969.
In later years Box had an interesting secondary use, acting as a giant lung to supply air to the government's top secret 'Burlington' bunker. This was where the country would have been run from should nuclear war have broken out. Although officially abandoned in the late 1980's when a new bunker was built in London, it is still manned by M.O.D. personnel, who keep it ticking over 'just in case'.
Following our successful trip to Ridge Quarry, it was time for the main event - Box Freestone Quarry. As Box has many, many miles of tunnels it is very easy to get lost, so we joined some of the fantastic people from 'Darkplaces' who offered to guide us.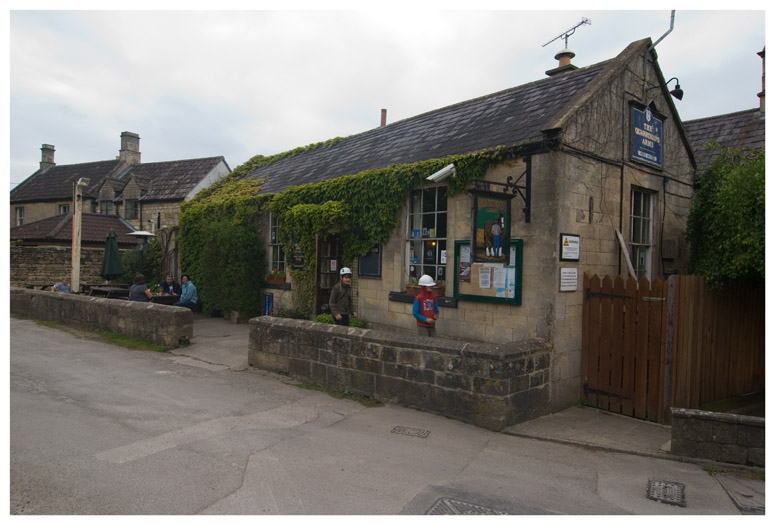 The Quarrymans Arms, where we met everyone. This pub is full of mining artefacts, and is the main meeting place for Wiltshire cavers and mine explorers.
The entrance way is just in front of our Guide's feet.
Ben peers at the entrance.
Max follows Ben into the darkness.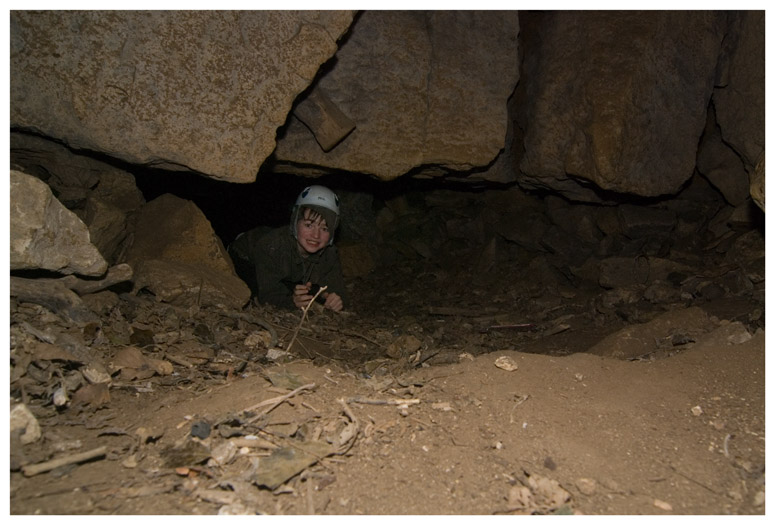 Max crawls inside.
Waiting just inside the entrance for the other members of our party.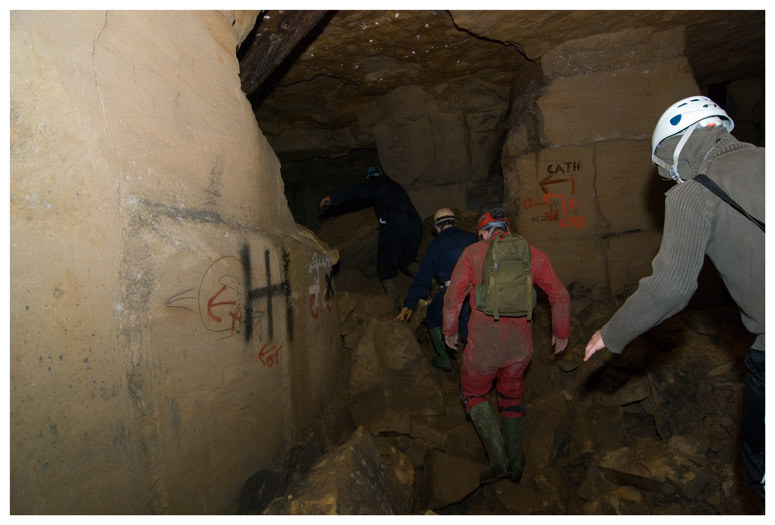 Heading off for four hours of underground fun!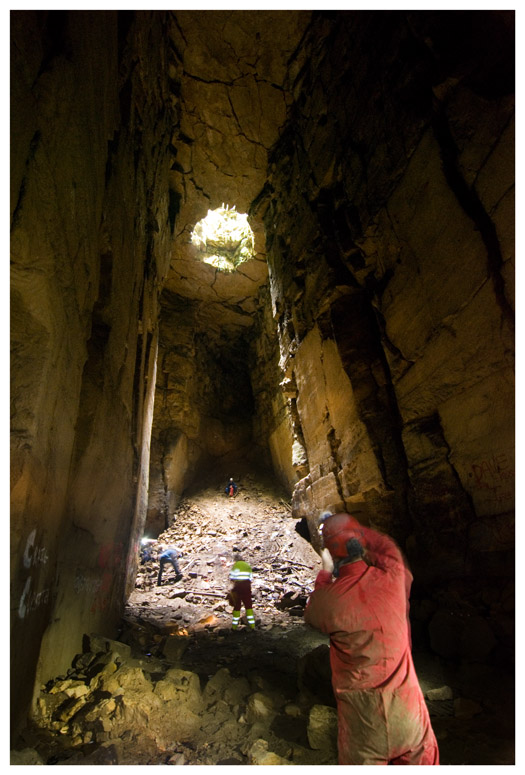 The mighty 'Cathedral'. Note the three slots in the hole above. These were formed by ropes hauling stone out of the Quarry.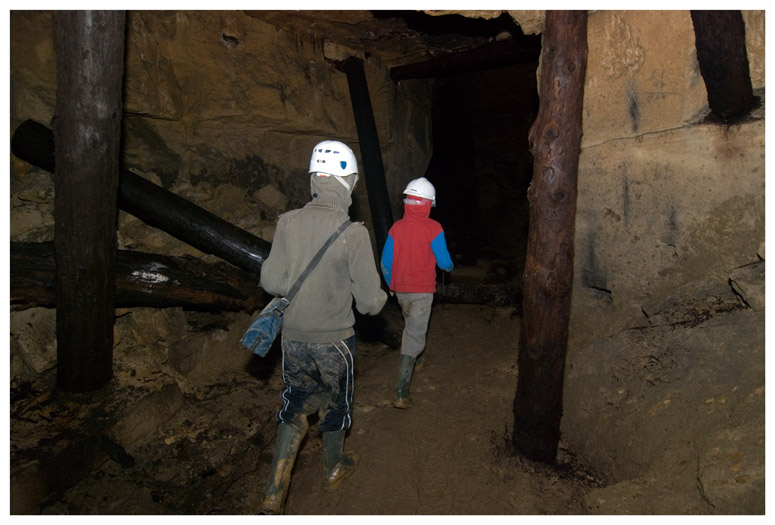 Ben leads the way.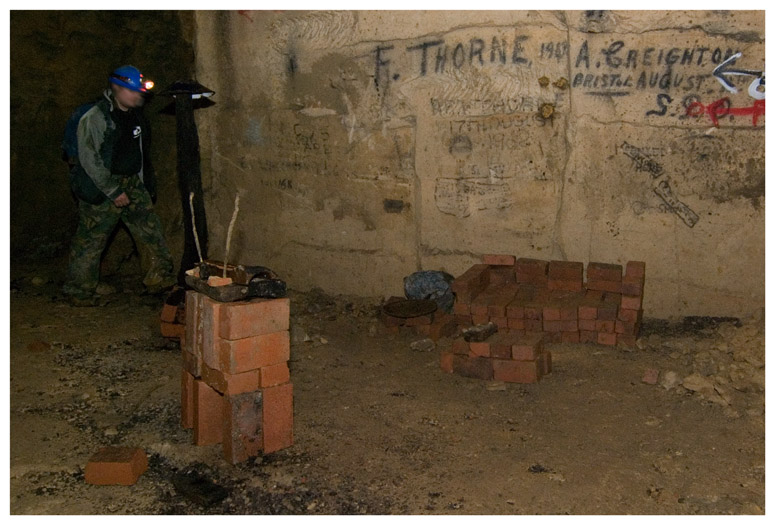 The M.O.D. used Box to run cables from one site to another, and these bricks were left over from the conduits they constructed. Here they've been turned into a TV and sofa!
Some brick men.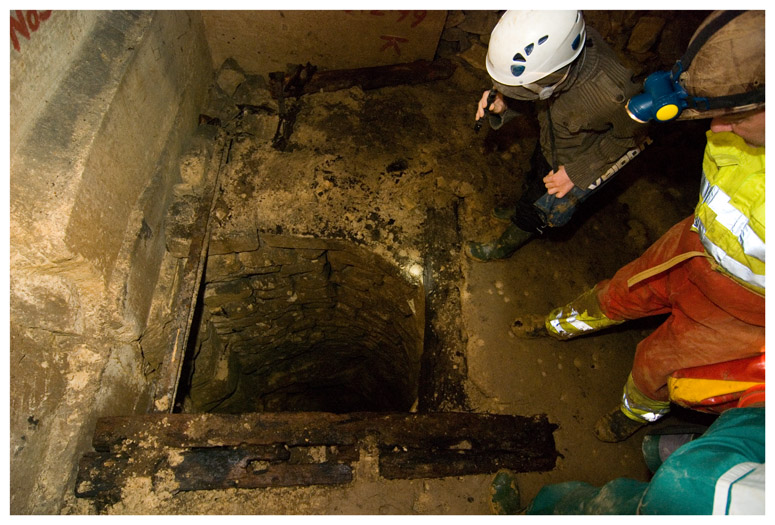 One of several wells we came across.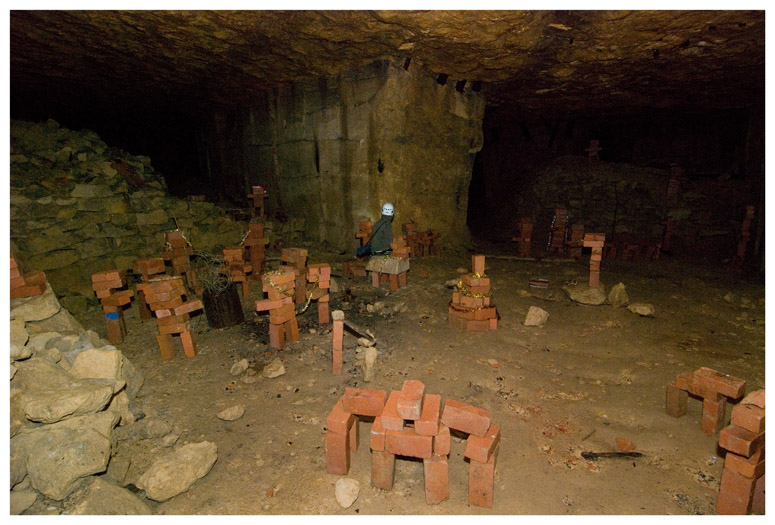 The legendary 'Robot Room'.
Max on Rudolf.
Ben with a dog.