The Watford to Croxley Green Line
Third Explore
6th January 2008
We decided to revisit the abandoned Watford to Croxley branch line to see if it had changed much since our last visit. This time we were joined by Lee and Holly.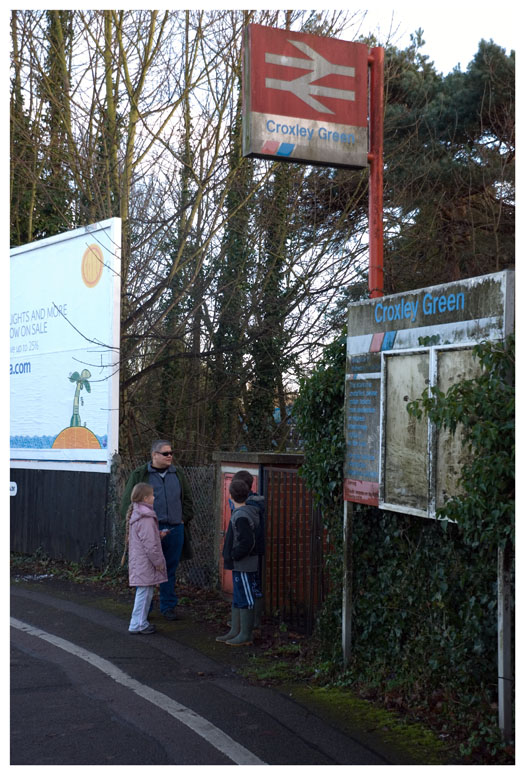 We travelled in the opposite direction to our last trip, this time starting at Croxley Green.
Standing on the track bed at Croxley Green Station.
Holly climbs the fence just outside the station.
I have no idea why Max is smiling as he's about to get a spike up his bum!
The bridge across the Grand Union Canal.
Spot the children... The bridge across Ascot Road.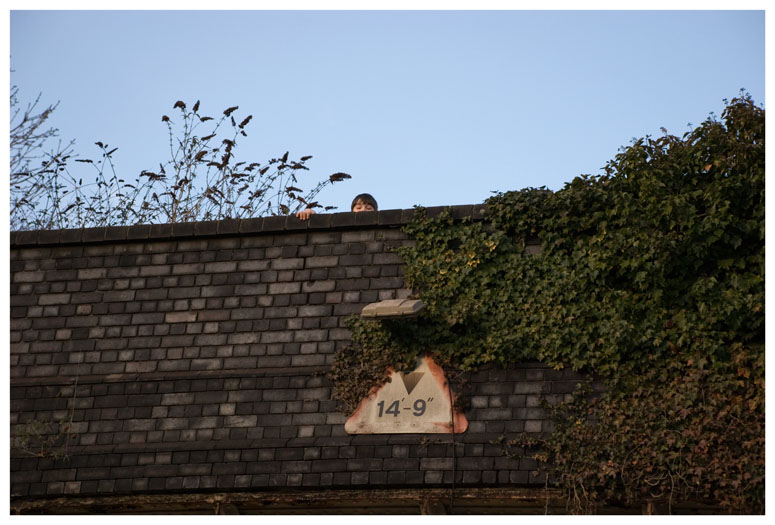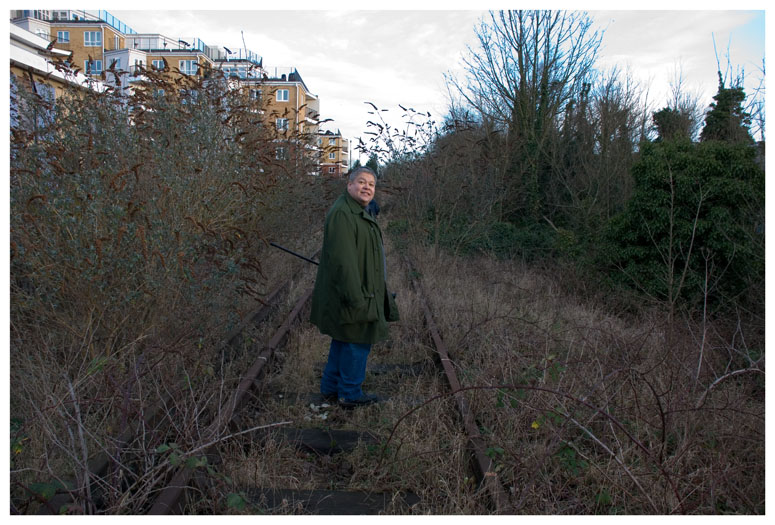 Lee in the undergrowth.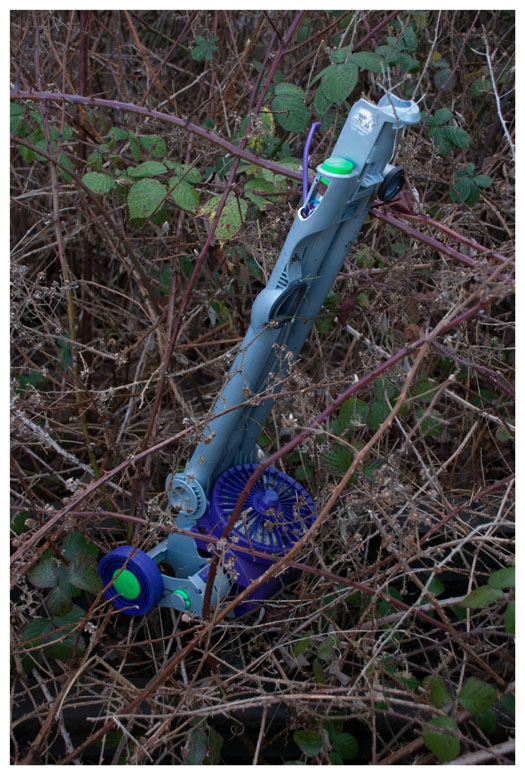 A Dyson in the undergrowth. There was a lot more dumped rubbish than when we were last here, 18 months earlier.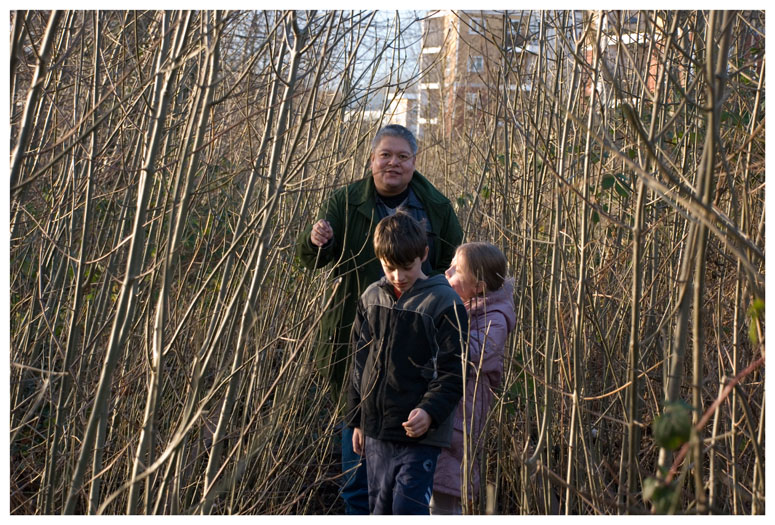 The undergrowth was also a lot more established compared to our last visit.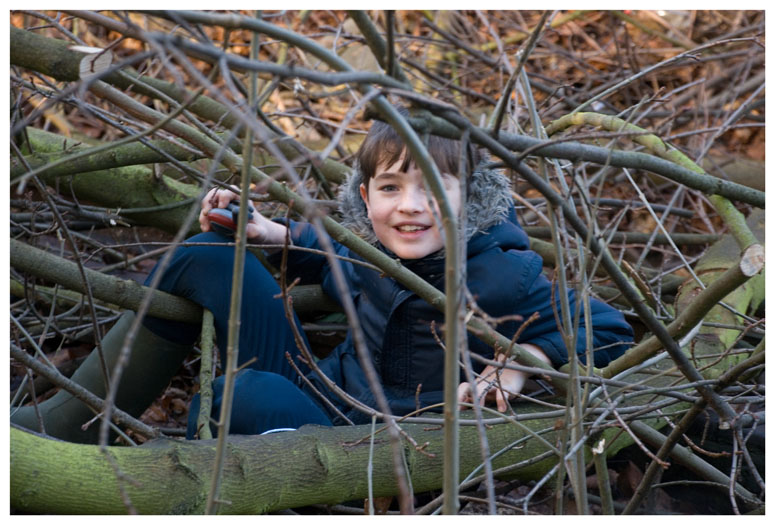 It was not easy to walk in places, and we kept tripping up.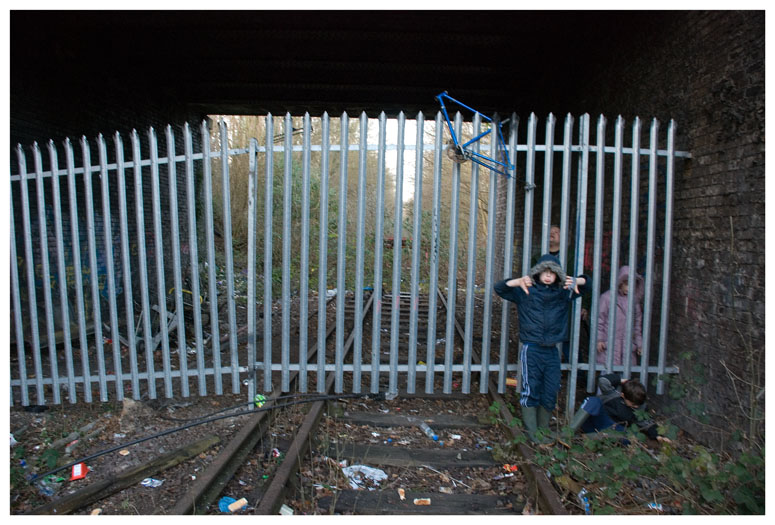 This fence was a new addition, although it didn't do much - Ben can be seen crawling under it.
Shortly followed by Lee.
This sign was still standing 18 months earlier. The line really seemed to have decayed a lot in that time.
Watford West Station. It was good to see this sign still standing, as the other one across the platform had gone.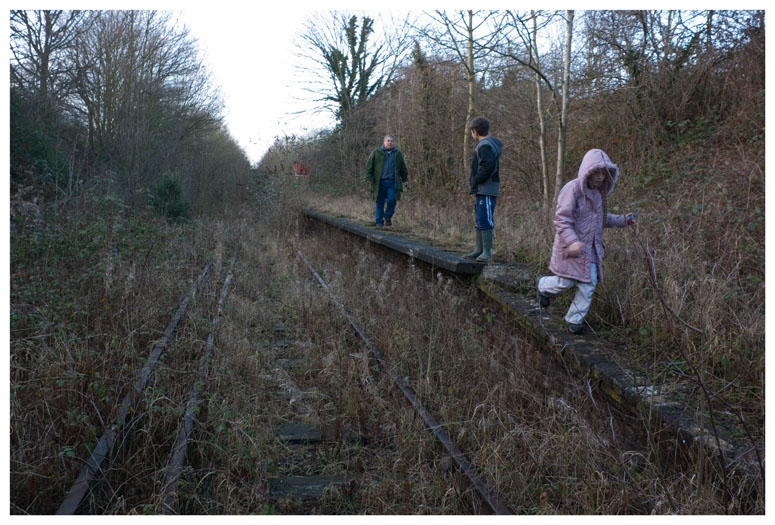 A relatively clear section.
One of the many dumped objects on the line. Yes the DVD was in it! No, we didn't take it!!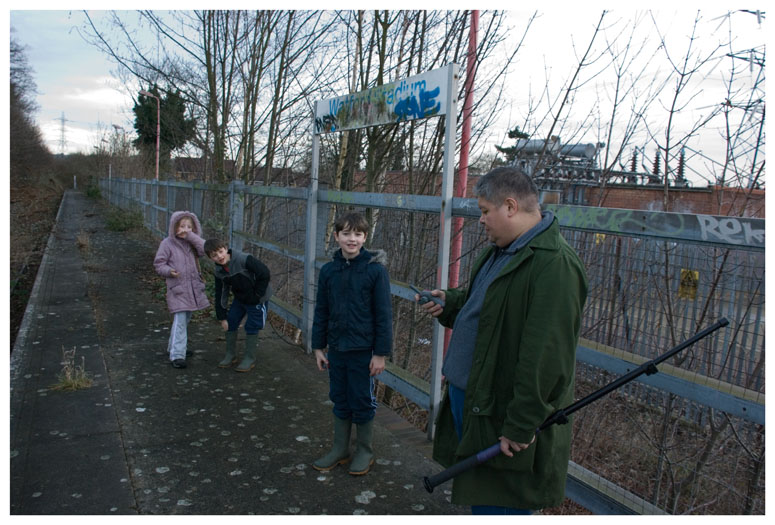 Watford Stadium Station.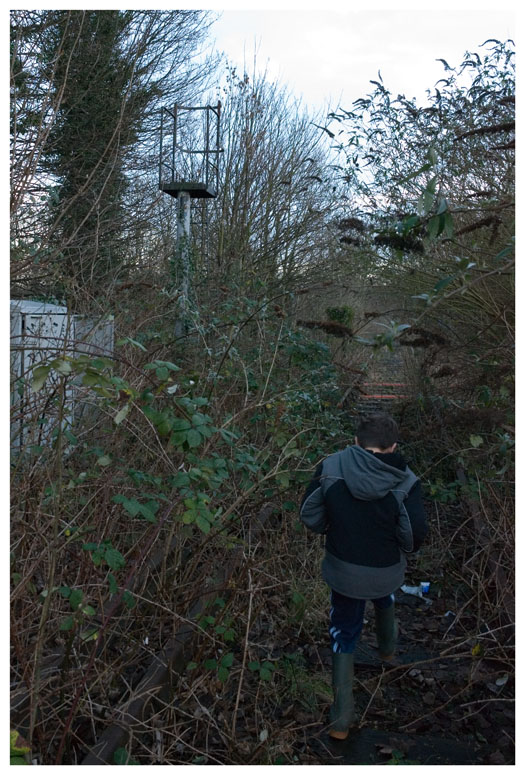 Arrgghh!!! Ben approaches what was a signal 18 months ago.
It was so much better when it was still there.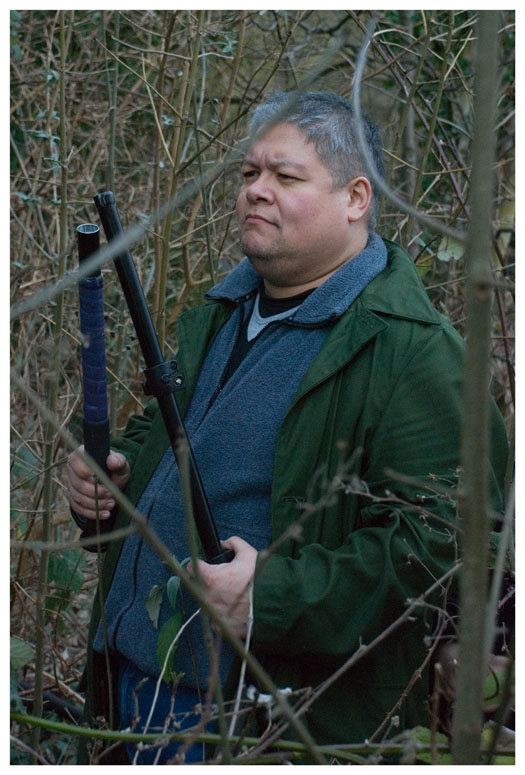 Lee discovers that a monopod is not the best object for bashing brambles.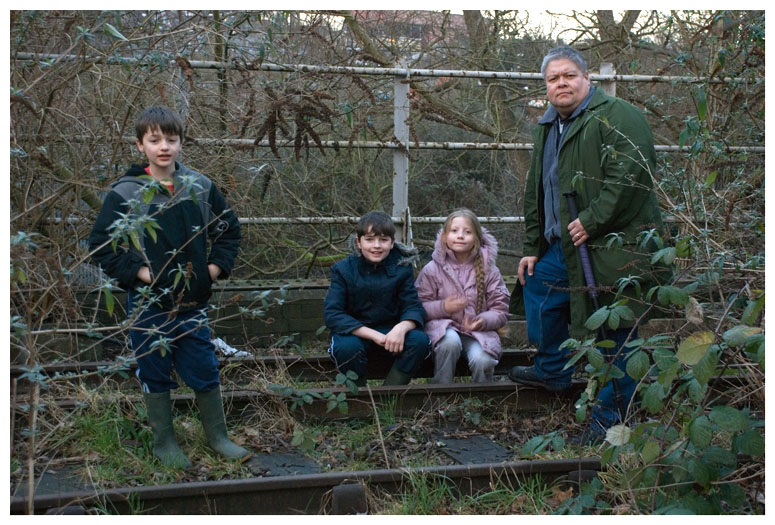 Resting before the final stretch.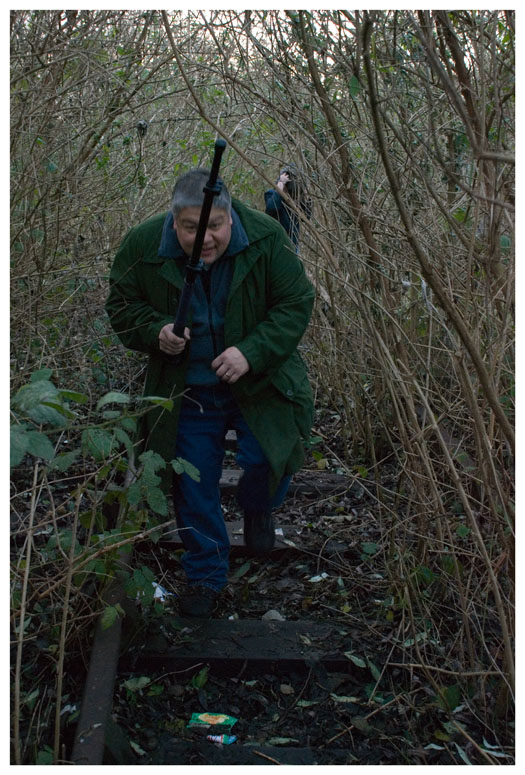 The monopod in action!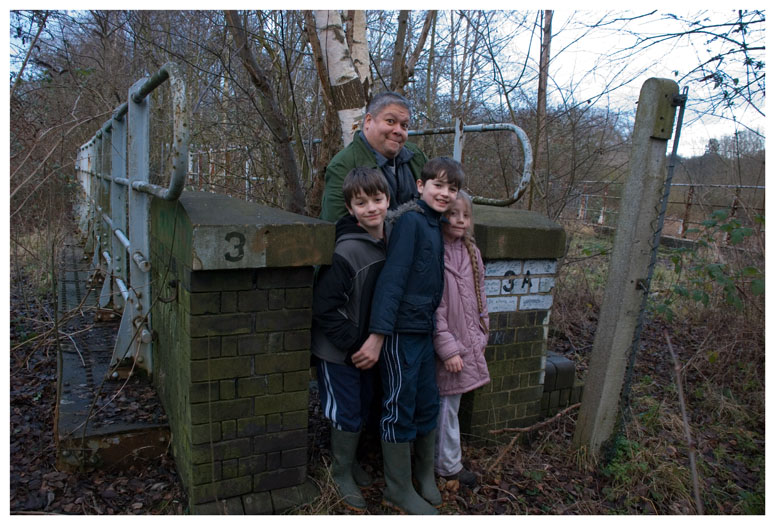 The bridge that would have led to the engine sheds. Look here for a picture of what it used to look like.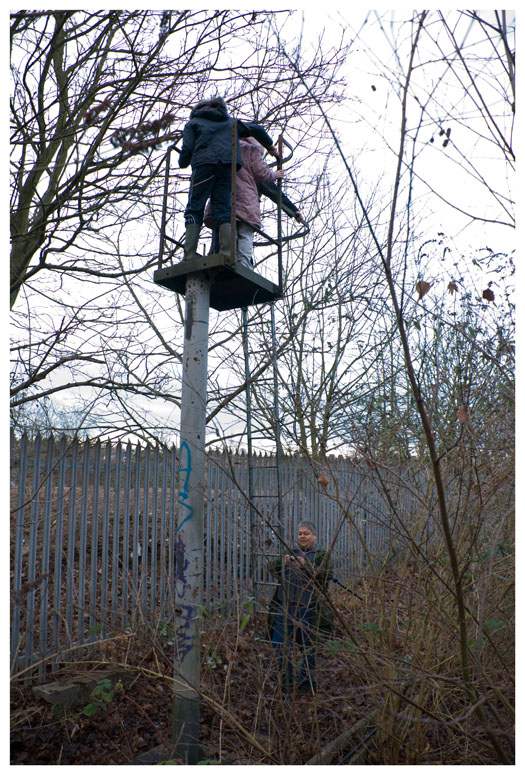 The remains of the other signal.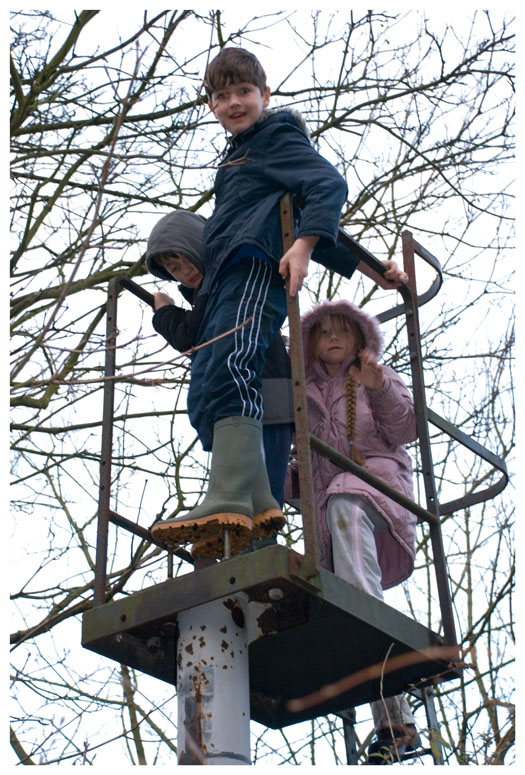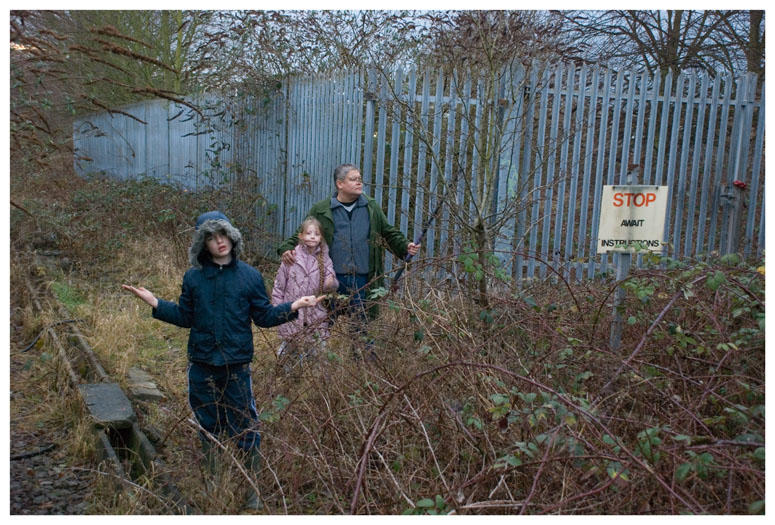 Max, Lee and Holly waited for a while, but no instructions came.
It was another good explore, although it was a shame that some of the signage and signals were no longer there for others to enjoy. It was also amazing how much thicker the undergrowth was, and this made the journey a real struggle in places. Good fun though!