Swan Mine / Kingsdown Quarry
27th December 2007
After our successful trip to Monkton Farleigh, we headed a couple of miles up the road to Swan mine, (also known as Kingsdown Quarry).
The entrance hut was very dilapidated.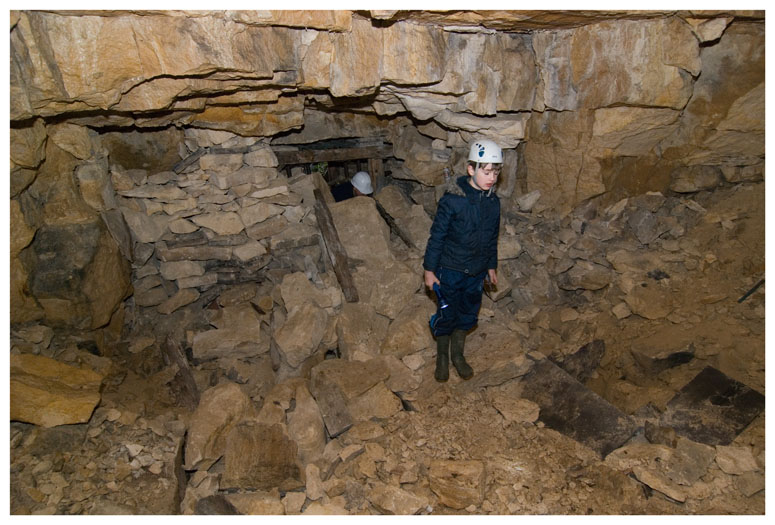 Just inside the mine.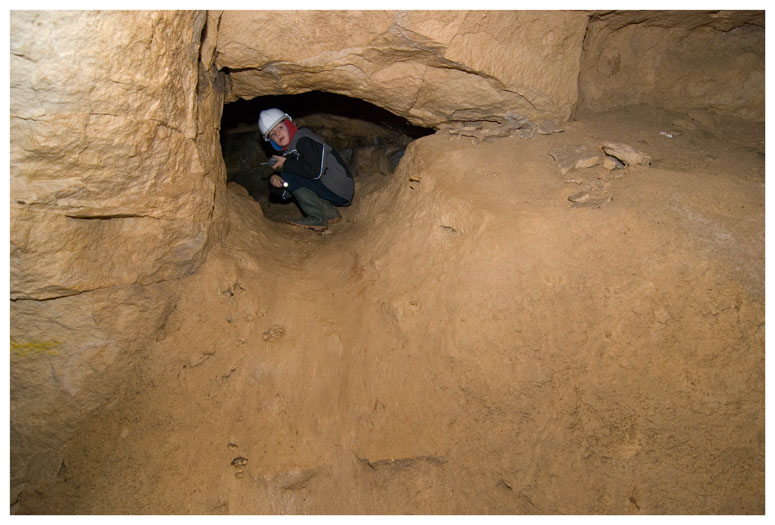 Ben investigates the crawl around a rock fall.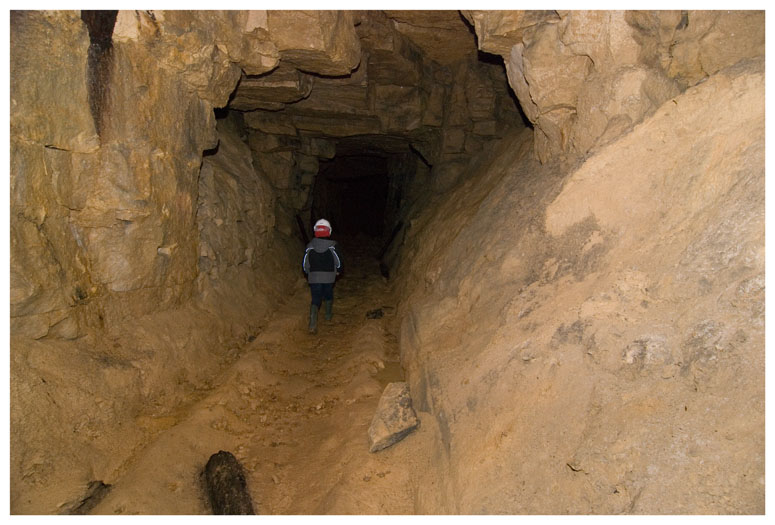 Ben leads the way.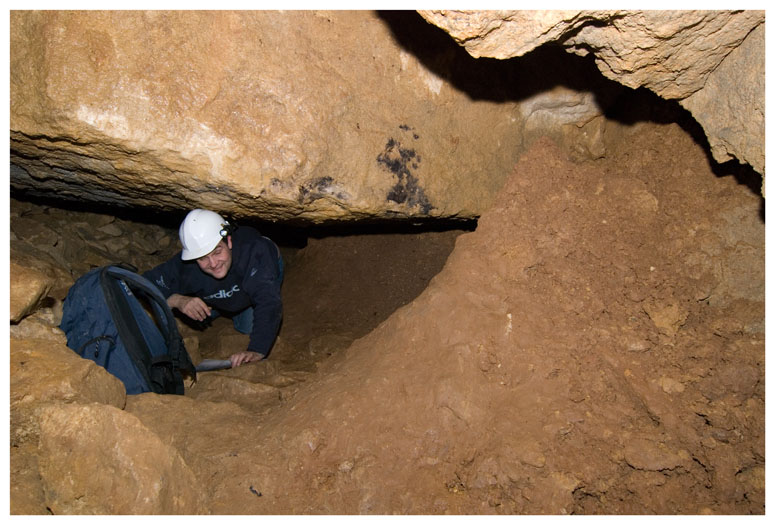 Doing the Forty-ton rock crawl.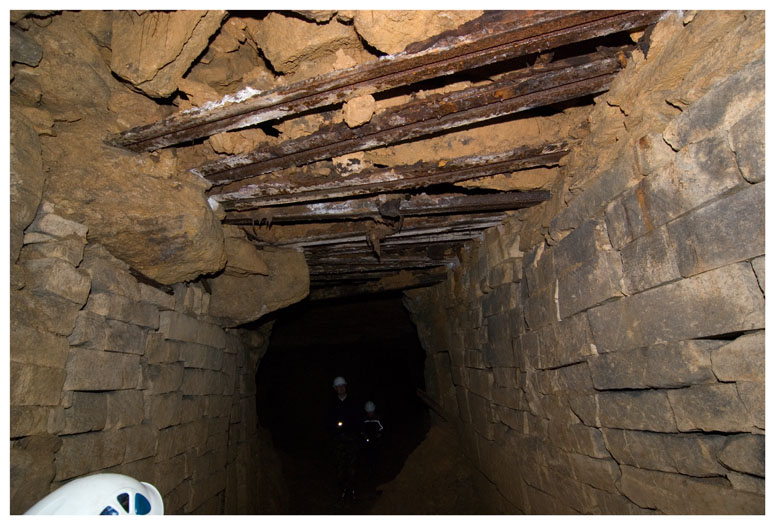 The ceiling was supported by rusting railway tracks.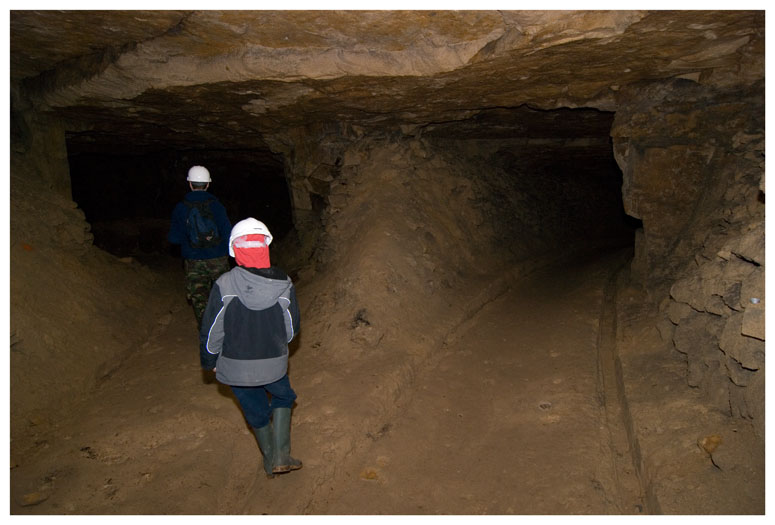 This mine was never fitted with mine cart tracks, and the grooves cut by the wheels of the carts can clearly be seen.
Groz signs the visitors book that we came across.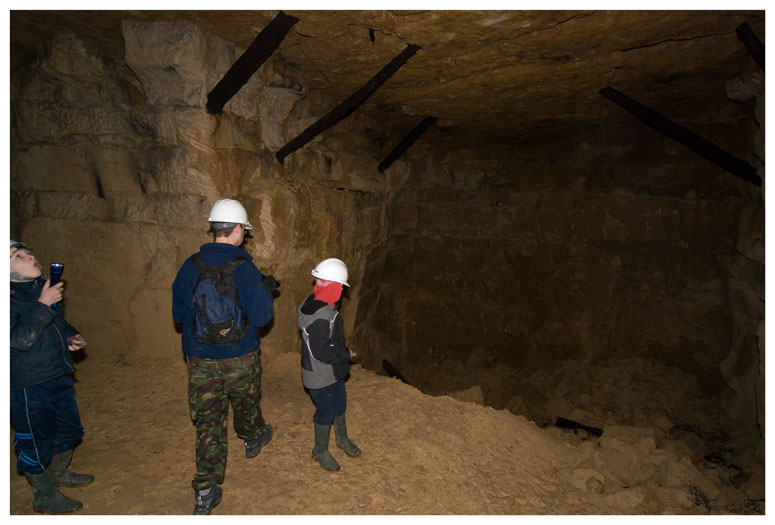 The rock face. Notice that where we are standing is higher - this is because waste rock was used to raise the floor to make it easier to work the stone.
Artefacts left in the mine.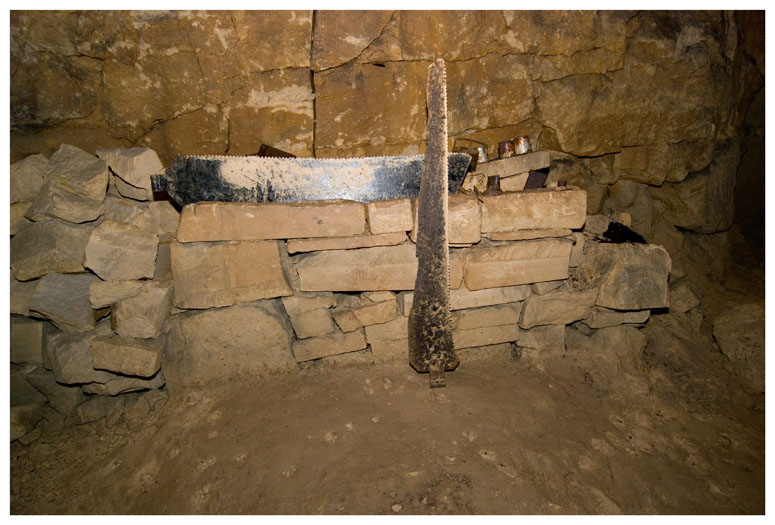 The big saws, (called Frig Bobs), were used for sawing the sandstone into blocks.
Hoof prints from the Pit Ponies that would have hauled the stone from the mine.