Monkton Farleigh Ammunition Depot and Mines
2nd visit
27th December 2007
The day after Boxing Day we made our second trip to Monkton Farleigh. This time we were joined by Groz, and the plan was to go further into the mine than we had before.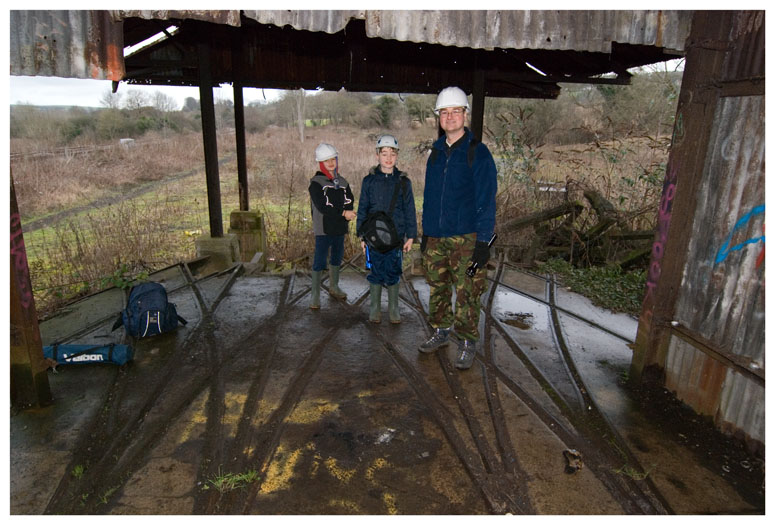 In the entrance hut, preparing to go down.
Just about to enter the small Farleigh Down Tunnel.
Max isn't put off by the impending doom!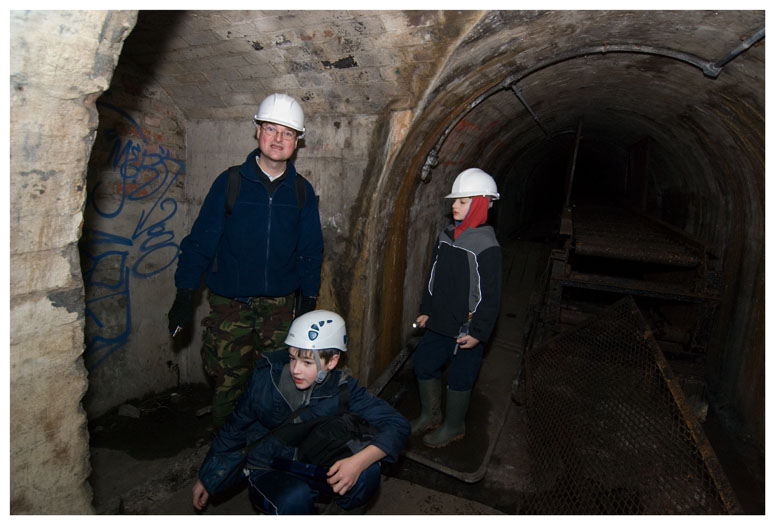 At the half way point Groz does his best impression of a wide-mouthed frog.
After the long uphill walk, we make it to the end of the tunnel.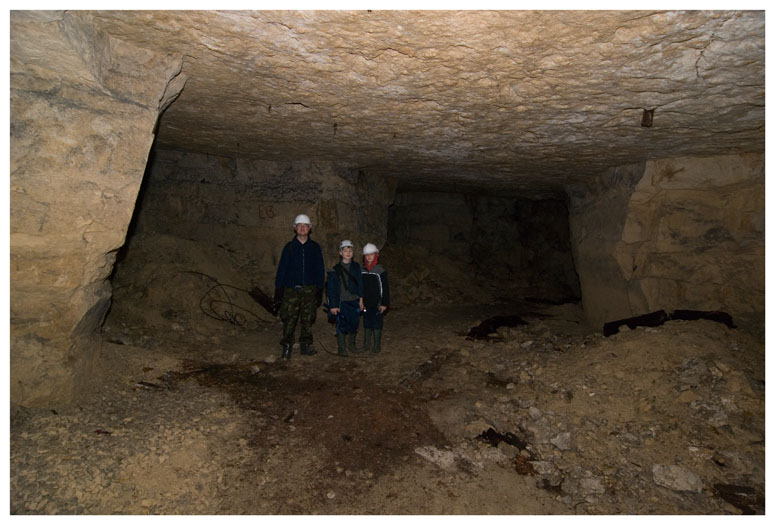 In the mine.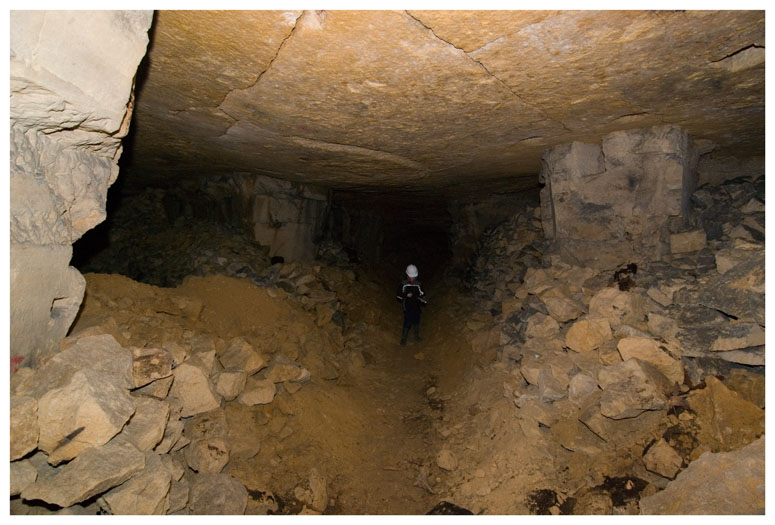 Ben leads the way.
Notice the water hanging from the roof. This area of the mine was considered too damp to store ammunition, so was abandoned in 1938.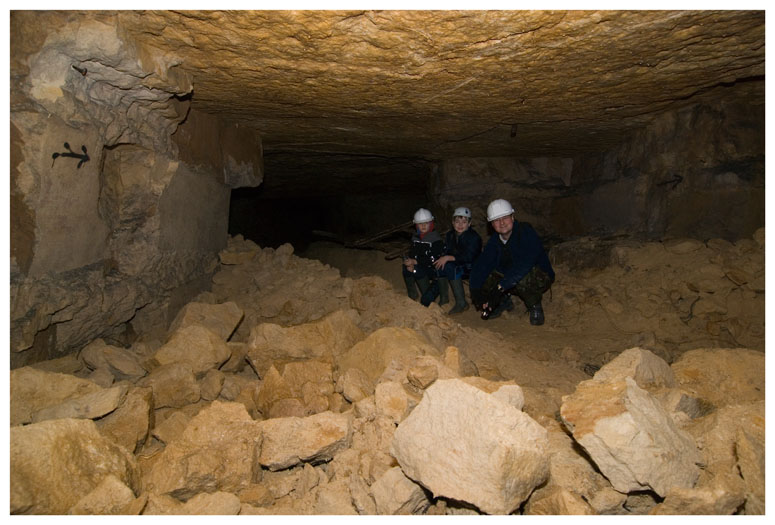 100 year old graffiti.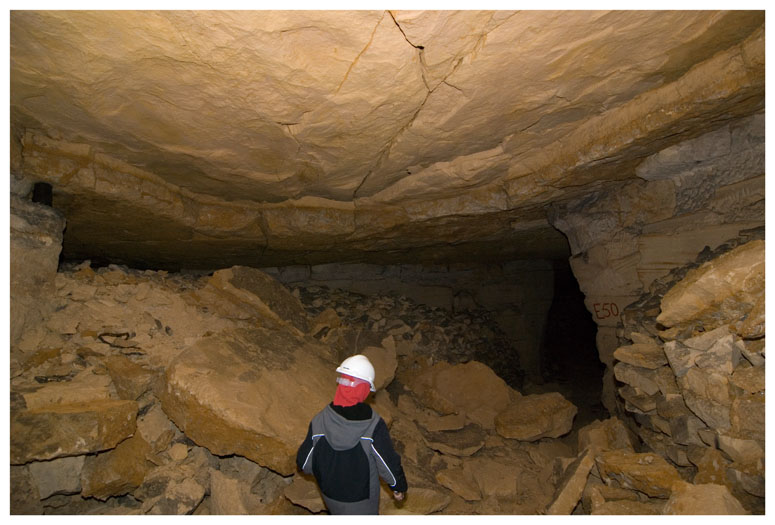 Here a large section of the roof had fallen down.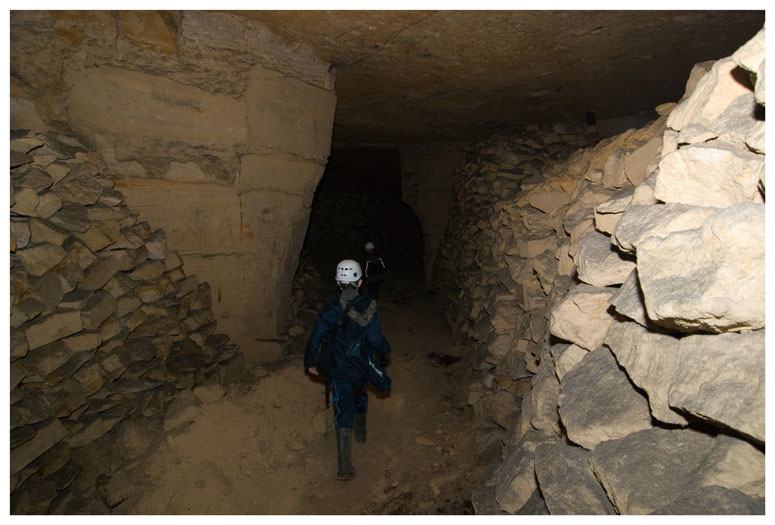 Neatly piled Deads, (waste rock).