Toby Andrew Collins
Born: 21st September 2007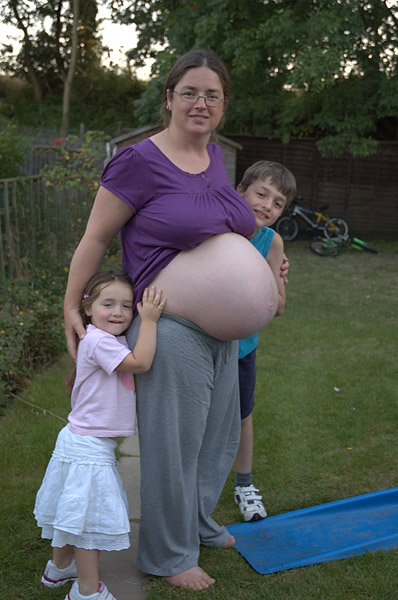 This picture was taken a week before Toby was born. We had a feeling we were in for a big baby...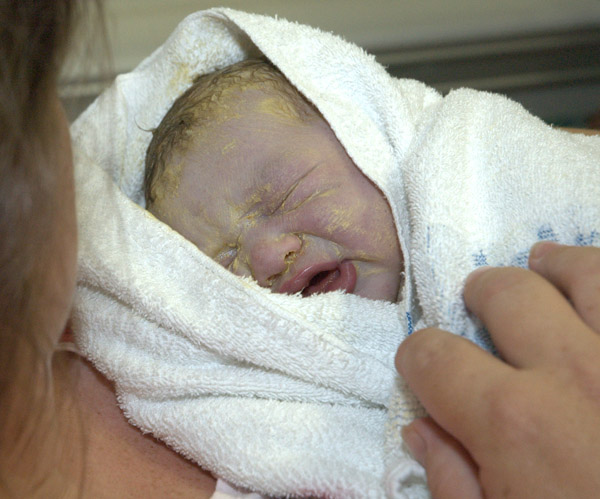 90 minutes after arriving at the hospital Toby was born, at 06:59.
Not quite two hours old, and he's having his first bath.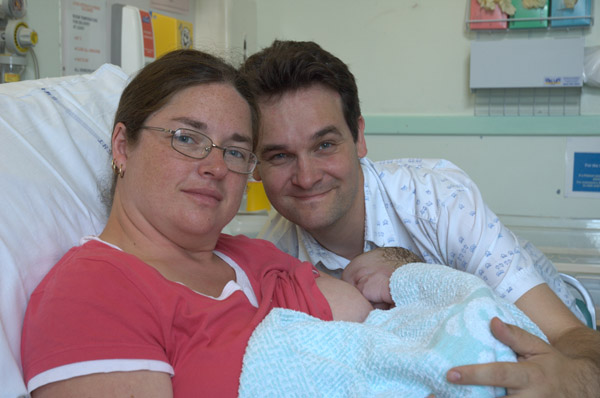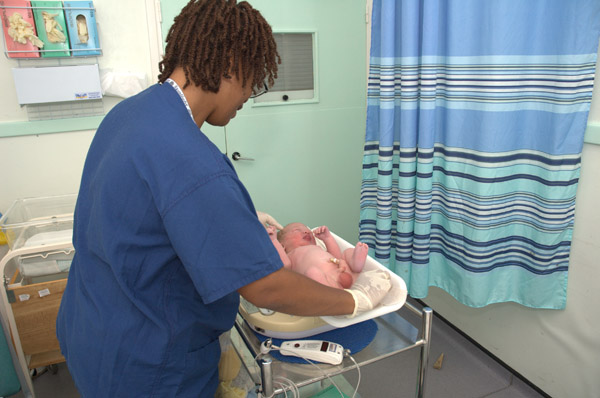 He weighed in at a whopping 9lbs, 1oz.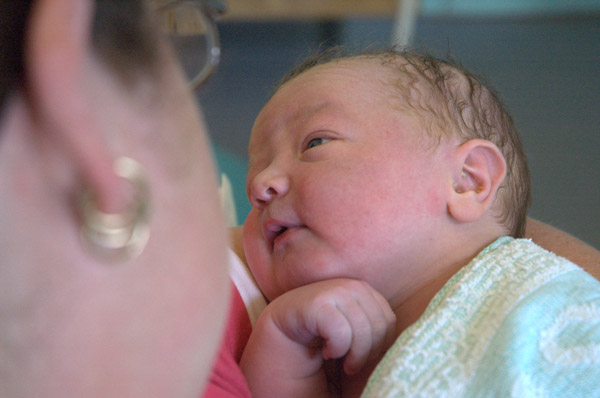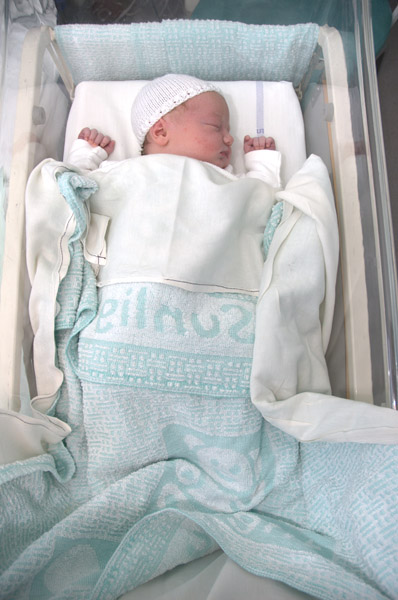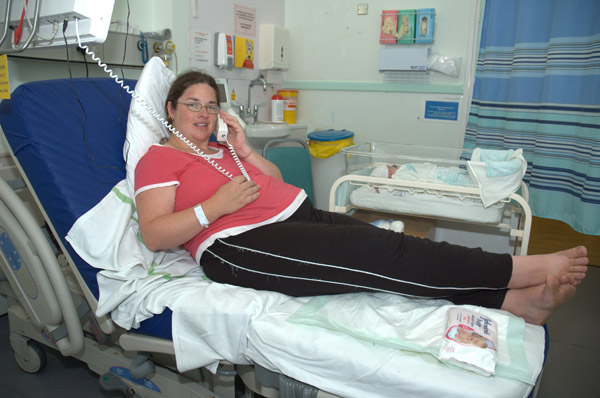 "Hello, is that the vasectomy hotline?"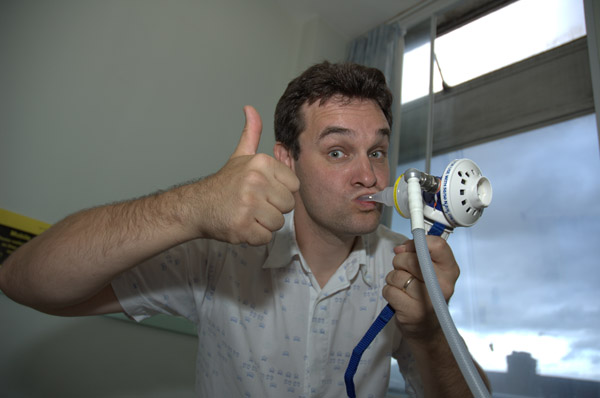 Good stuff!
Seven hours after being born, Toby comes home.
"I wonder what this button does?"