Watford to Croxley Green Branch Line
Engine Shed Exploration
After we got back from our first exploration of the closed Watford to Croxley Green branch line, I did some further research and discovered that alongside part of the route there used to be large engine sheds. Click here for more information and old pictures.
Would there be any evidence of the sheds left today? There was only one way to find out, go on another exploration! So on the 4th of June 2006, Ben and I set out to see what we could find. One of our other objectives was to find an easier way onto the old line, (we'd spotted a few likely places on our last trip).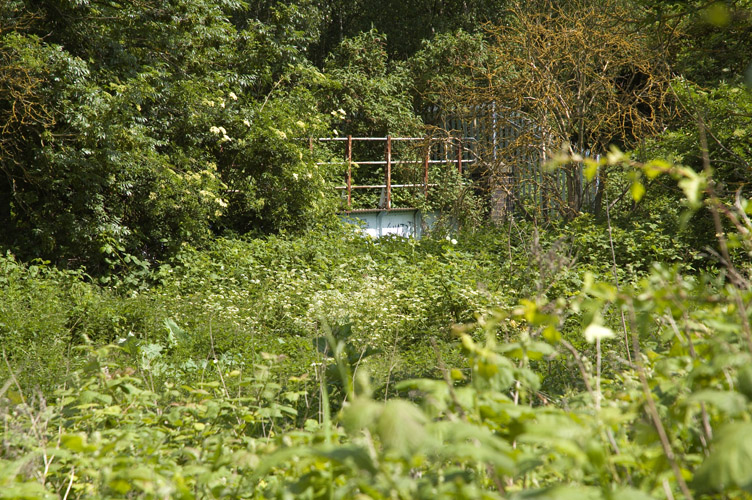 After consulting a map we reckoned that this bridge was the one that connected to the engine sheds. It was now just a case of working out how to get up there.
On the line again! Yes, we found a very easy route on to it, but that's our secret...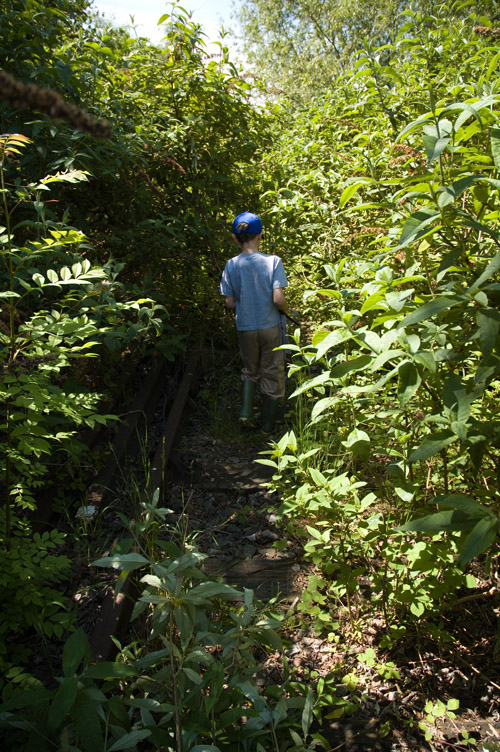 It was only two weeks ago that we visited the line, yet in that time it had got a lot more overgrown.
We brought a picture of the old sheds with us to give us some clues. Compare the picture above with the one here and you'll see that we'd found what we were looking for.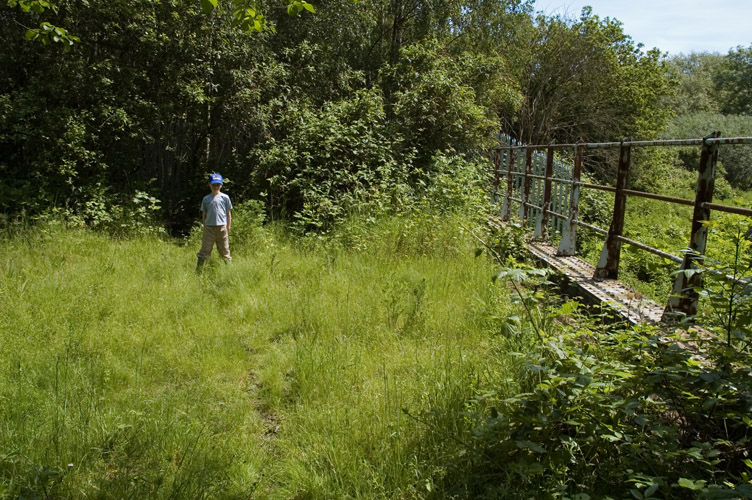 Ben on the bridge that would have led to the sheds.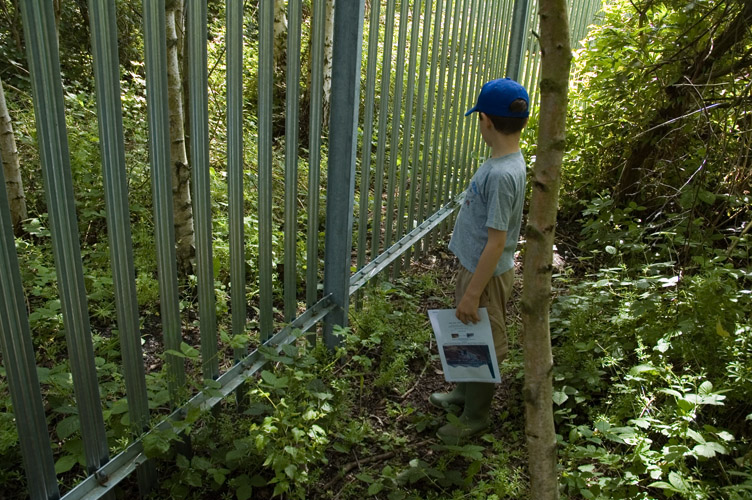 A big spiky fence blocks our way forward. How were we going to get over it? Find out in part two!