Max's 10th Birthday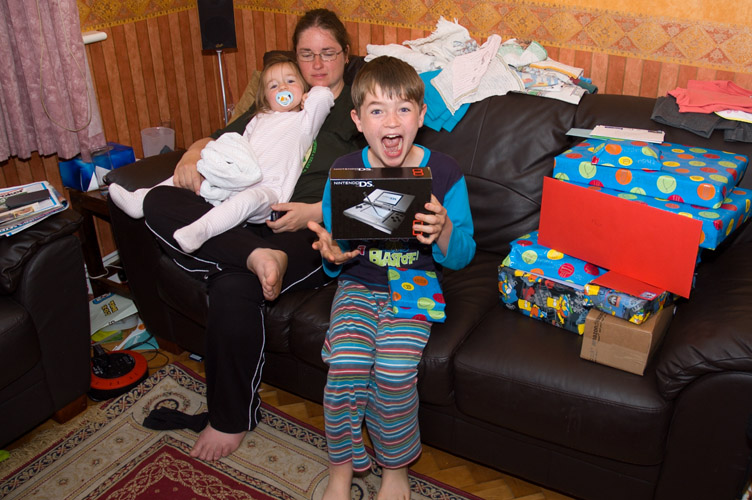 Max is a bit happy to receive a Nintendo DS.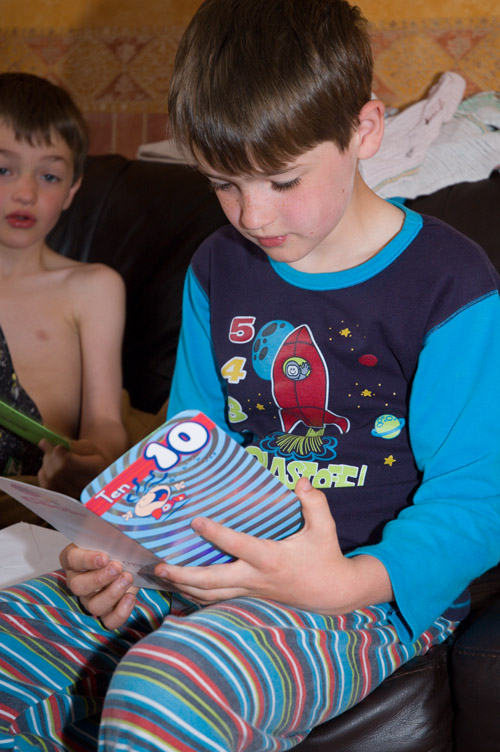 Cards with "10" written on them featured heavily. Does that mean he's two?, (computer geek joke).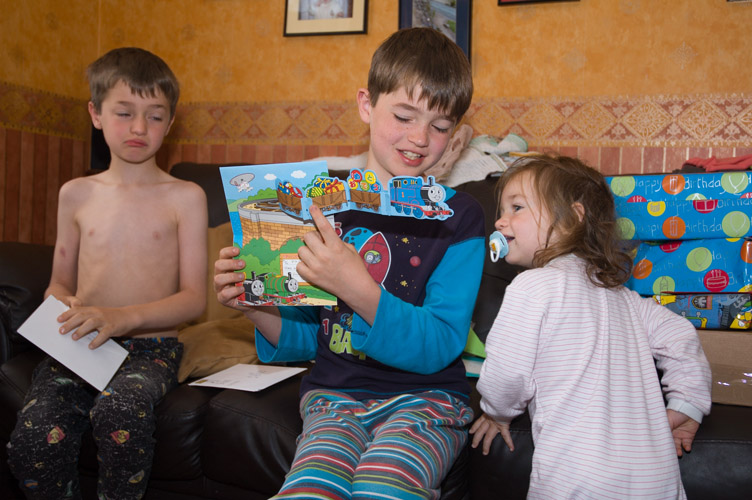 Simon sent him a "crazy Japanese card" all the way from Japan. Ben doesn't look too impressed though.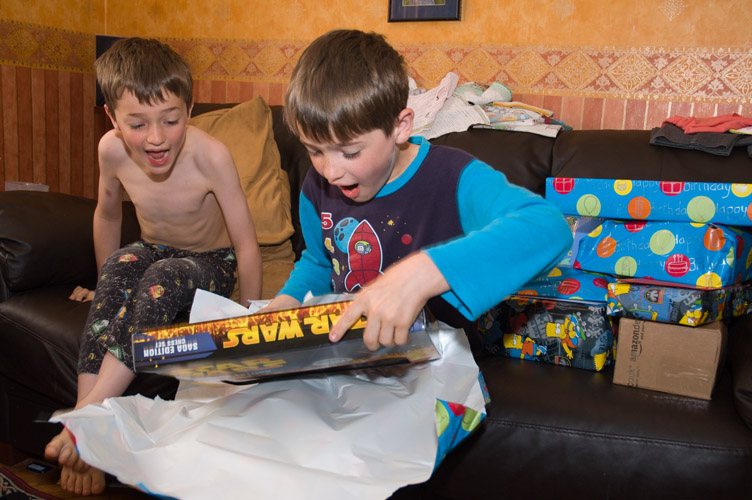 Do you think the boys like Star Wars?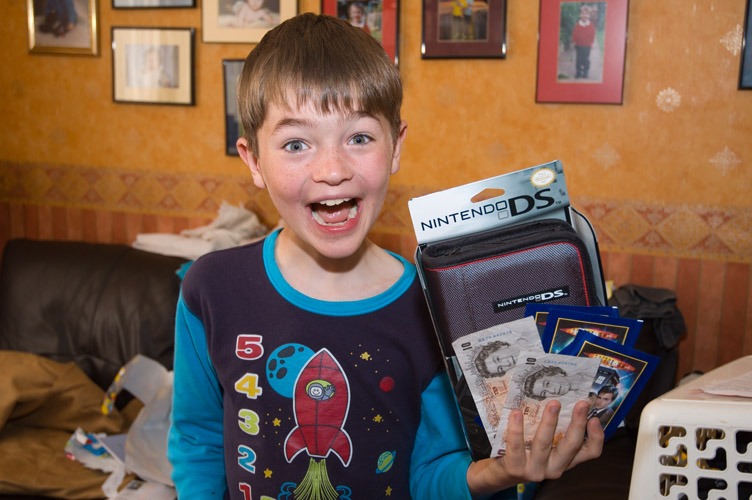 The three best things in the World - Nintendo, Doctor Who, and money.
Opening "Shut-the-Box" game, (Max wins every time - D'oh!)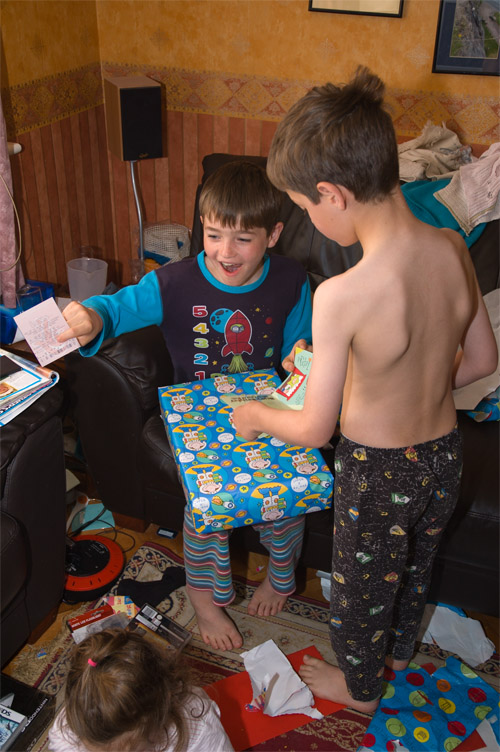 The happiness continues. His parent's happiness will also be assured if the lottery ticket wins...
Ah, joy, Doctor Who!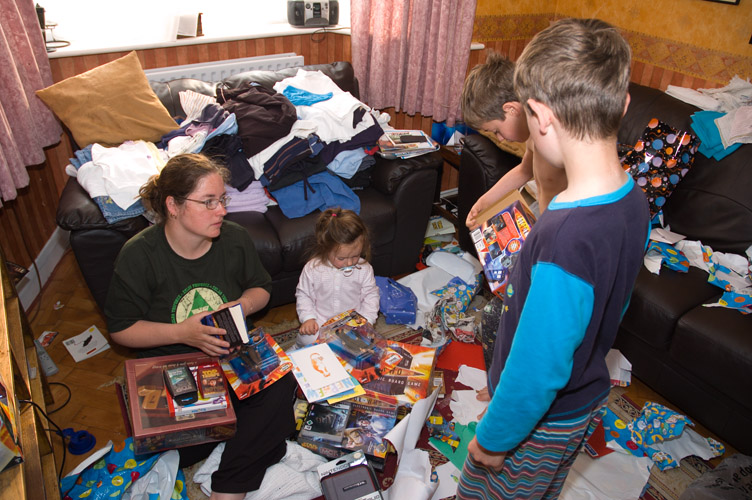 Tracey's face says it all, "mess...."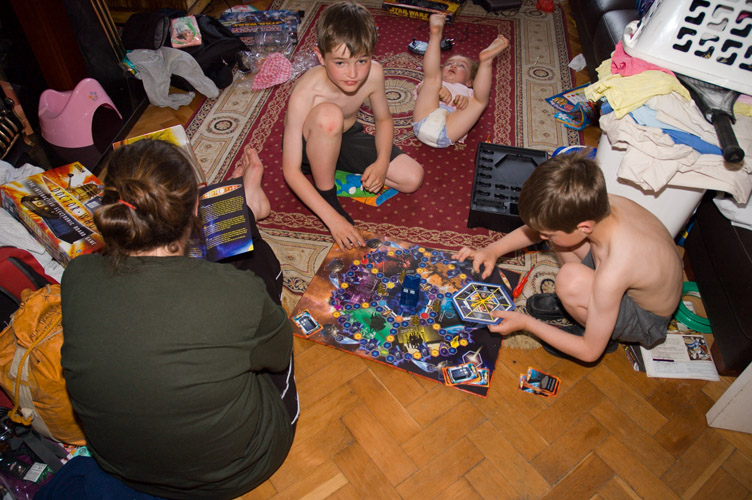 Attempting to play a Doctor Who game. Nicole wouldn't take it seriously though.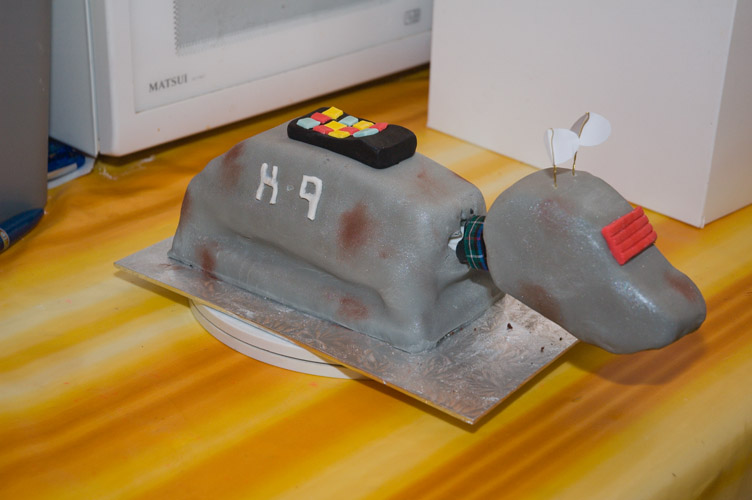 K-9!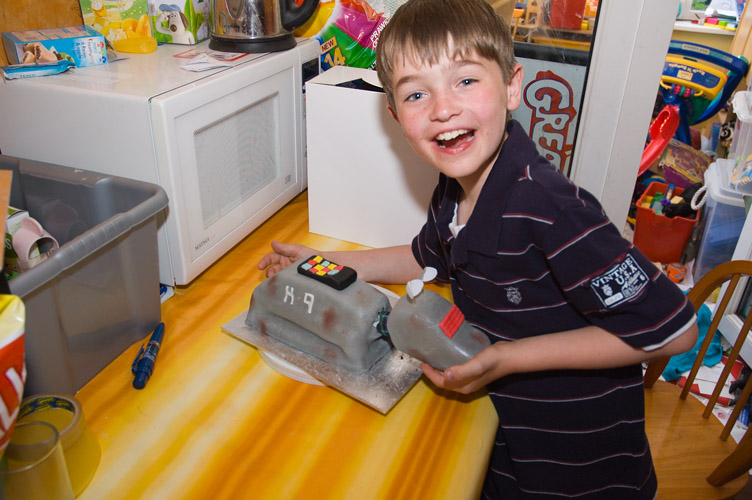 Max & K-9!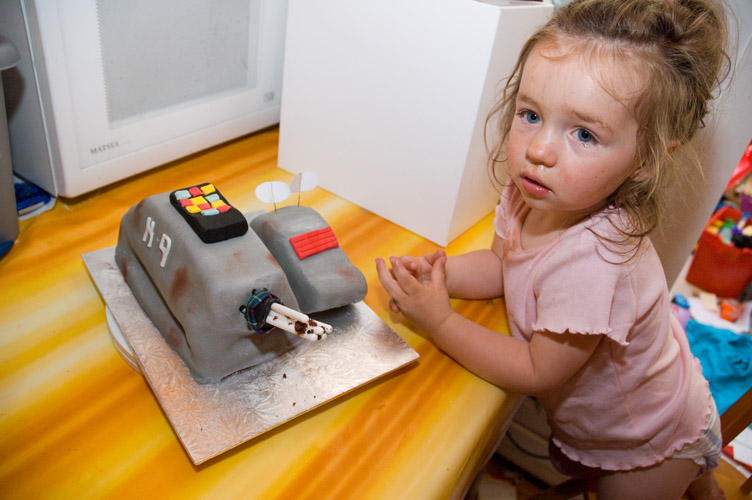 Nicole and K-9... er, Nicole, what have you done with K-9's head?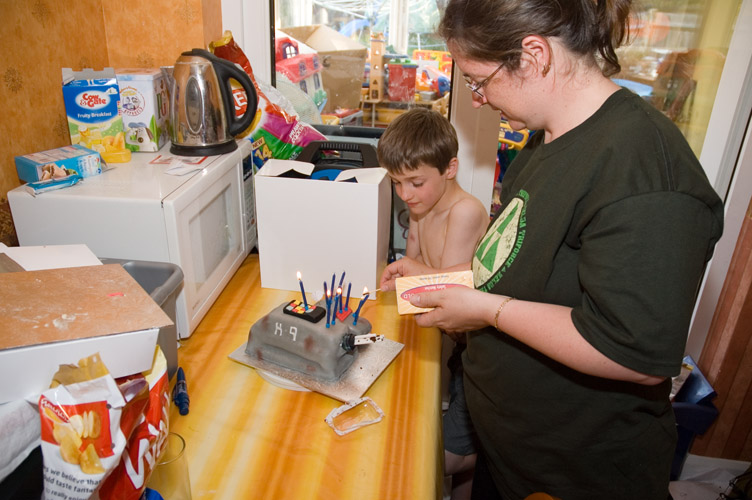 K-9 on fire.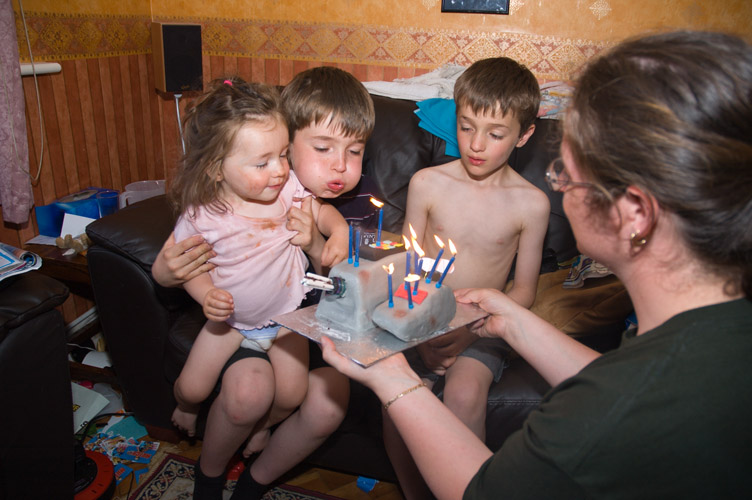 puff...
er, Ben, you're not supposed to be blowing!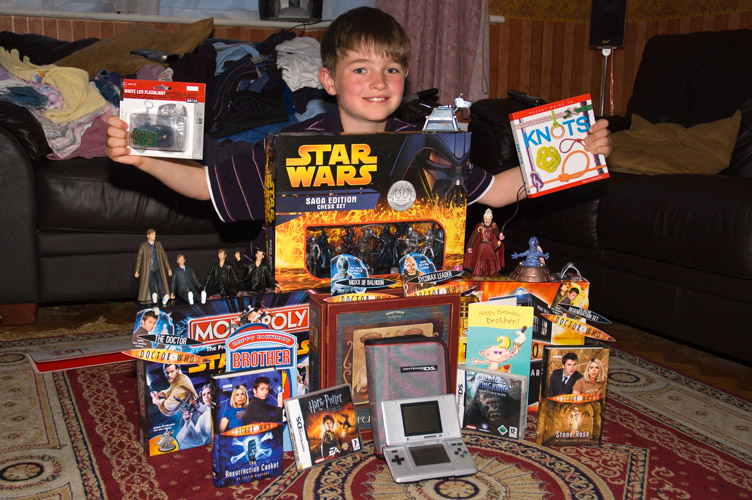 Max and all his presents.