Watford to Croxley Green Branch Line
In 1912 a branch line opened that ran from the main line at Watford to Croxley Green.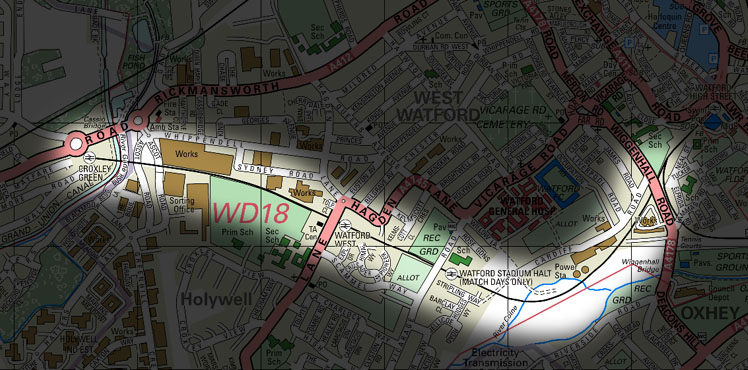 Initially it only had two stops - Watford West and Croxley Green, but in 1984 Watford Stadium, (or Watford Stadium Halt as it's known on some maps), was added to cope with the additional crowds as Watford FC became a bigger team. However by 1996 very few people were using the line. A proposed new road just to the East of Croxley Green station sealed the fate of the line as it was deemed more economical to cut through the railway embankment than to build a new bridge. So on 22nd March 1996 the last train ran along the line and it was closed. As we were to discover though, for some reason the track was never removed.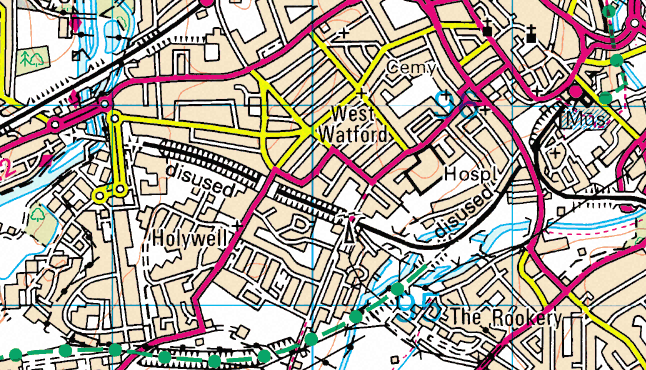 On Sunday 14th May 2006, armed with a couple of maps, Max, Ben and I set out to discover what remained of the old line. We decided to start at the Eastern end of the line at Wiggenhall Road, where the original branch line would have joined the main line.